Save Money With a High-Efficiency HVAC and Water Heater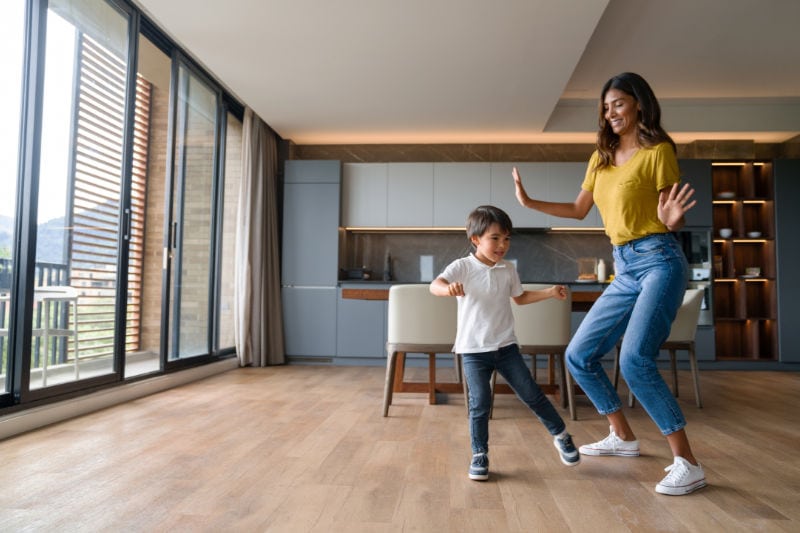 Prices are increasing all over the place in every sector. Every dollar you can save on your South Jersey home energy costs will add up quickly.
That's where high-efficiency heating, ventilation, and air conditioning (HVAC) equipment and water heaters can help you.
According to ENERGY STAR®, heating and cooling make up 43 percent of your energy use, while water heating accounts for 13 percent.
High-efficiency equipment will help you reduce your energy use and cut down on costs. Save money by upgrading to a high-efficiency HVAC system and water heater.
Look to our Broadley's Plumbing, Heating & Air Conditioning professionals for heating, cooling, and plumbing products and services you can count on here in Linwood, NJ, and the surrounding areas. We offer a variety of top-quality equipment brands and can provide anything from installation and replacement to repairs and maintenance.
No matter your needs, we can help, all while staying within your budget!
Benefits of Upgrading Your HVAC System
Here are some of the many advantages high-efficiency HVAC systems provide:

Smart Controls
Many newer high-efficiency HVAC systems operate with smart technology.

Connect your high-efficiency HVAC system to a smart thermostat, allowing you to program schedules based on your heating and cooling needs.

Plus, smart thermostats can even learn and adjust to your routines, helping to conserve energy use and support your HVAC system to operate as efficiently as possible.
Reduced Energy Use
High-efficiency HVAC systems use less energy to operate. This translates to savings for you!

Using less energy also helps protect our state's natural resources by reducing the demand for fossil fuels and decreasing your carbon footprint.

Cost Savings!
Investing in upgrading your HVAC equipment is one way to save more money in the long run.

With benefits like smart technology compatibility and reduced energy use, you are sure to save money on your utility bills each month.
Benefits of a High-Efficiency Water Heater
These are the many advantages high-efficiency water heaters provide and how you can expect to keep more money in your pocket when you replace your current outdated model:

Smart Technology Features
High-efficiency water heaters may also use smart technology, helping to prevent wasting energy and water heating when it's unnecessary.

Smart technology can monitor, control, and evaluate regular activity to support ideal water heating operations and conserve energy use as much as possible.

Less Energy Required for Operation
High-efficiency water heaters use less energy than traditional lower-efficiency models. An ENERGY STAR-certified water heater model uses up to 50 percent less energy than traditional water heaters. Imagine having a high-efficiency water heater capable of using half the energy your current water heater uses to operate!

Go Tankless
Our Navien and Bradford White high-efficiency tankless water heaters produce hot water when you need it—at a lower operating cost! These models are easy to install and simple to program with user-friendly software.

More Ways to Save With New High-Efficiency Equipment
Upgrading to a new high-efficiency HVAC system and water heater also offers the following:

Decrease the Risk of a Breakdown and Costly Repair
It's simple: newer, higher-efficiency equipment means there is less risk of a costly breakdown. The fear of inconveniences and expensive repairs is much lower.
Extend the Life of Your Equipment
New equipment offers years of money-saving, high-efficiency service. Be sure to take care of it with routine maintenance services. Well-maintained HVAC systems and water heaters will last 15 years or longer.
Qualify for Rebates and Incentives
Several programs inNew Jersey offer rebates and incentives for high-efficiency equipment. Our Broadley's Plumbing, Heating & Air Conditioning professionals can help determine which programs you qualify for. There are also federal tax credits available for energy efficiency improvements. Speak with your tax professional to find out more about the qualifications.
Upgrade to a High-Efficiency HVAC System and Water Heater
Take the first step toward reducing energy use in your Linwood, NJ, home—and start saving money! Upgrade your HVAC system and water heater today. Our Broadley's professionals are happy to help you select the right make and model, and we'll install it for you. Call us at 609-390-3907 or request service online today.