Broadley's Is A Bryant Factory Authorized Dealer. Here's Why That's Good For You.
Investing in a new high-efficiency furnace or air conditioner won't mean much if it's the wrong size for your home. Or if someone didn't install it right. Or even if the company you worked with turned out to be a nightmare.
Here in South Jersey, you won't have to worry about any of that with Broadleys Plumbing Heating and Air Conditioning. That's thanks to this logo: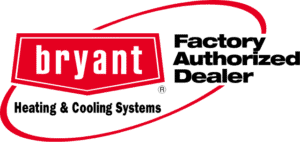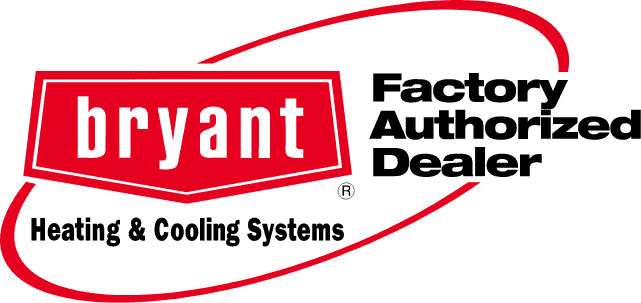 As a Bryant Factory Authorized dealer, our techs and installers take ongoing training and testing to stay up-to-date on industry standards and practices. And on Bryant products in particular.
On top of that, you'll get a 100-percent customer satisfaction guarantee, a choice of financing plans, extended warranties for Bryant equipment, and more.
It's one more way we make homeowners, property managers, and business owners feel comfortable and confident. Anyone needs to know their HVAC contractor really knows what they're doing. And, here in South Jersey, it's even more vital than in other places.
We deal with a lot of saltwater in the air, which is corrosive to outdoor units. And, homes near the beach don't have basements. So, size and noise are factors when a unit's going in a closet on the first floor.
And, with all the vacation homes and rentals here, people need to know their investments are reliable during the off-season, when no one's here to keep an eye on things.
Broadley's is up to the task. And, we've got the third-party endorsements to prove it. Along with our Bryan certification, we're also a NATE-Certified, BPI GoldStar Contractor. You can read about those other titles here.
Bryant Factory Authorized Dealer In South Jersey
Broadley's Plumbing, Heating, and Air has served Marmora, Ocean City, NJ, Avalon, and communities throughout Cape May and Atlantic Counties for more than a century. We're a Bryant Factory Authorized Dealer and a NATE-Certified, BPI Goldstar Contractor. Click below or call us at (609) 390-3907 to learn more about how we can make your home more comfortable.
Broadley's Is A Mitsubishi Diamond Elite Contractor. Here's Why That's Important.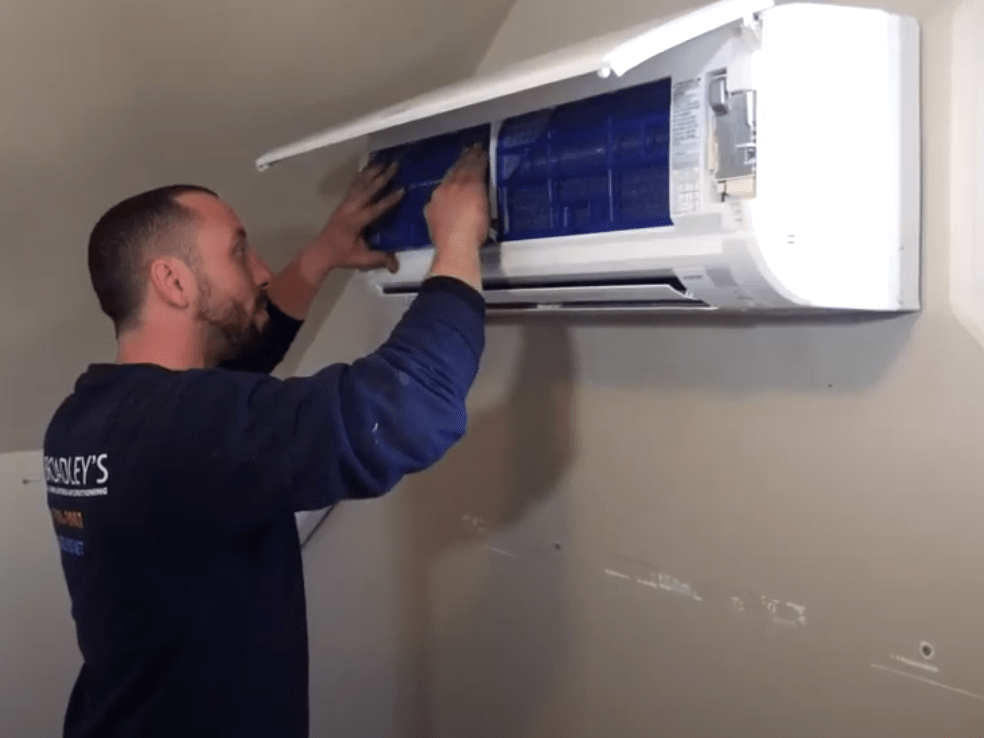 When you invest in a Mitsubishi ductless mini split system, you're also investing in the company that installs it. Going with a Mitsubishi Diamond Elite Contractor like Broadley's means knowing for sure your contractor will do an excellent job.
We know you have plenty of options for installing your new equipment. You may even be tempted to do it yourself. But there are a few critical reasons to go with a certified contractor.
And they all boil down to one thing: Peace of mind.
The peace of mind that comes with knowing your system will work exactly the way it should. That it gets installed right the first time. And that if something does go wrong, it won't be a headache to get it fixed.
With a Diamond Elite Contractor, that guarantee comes directly from the manufacturer. Mitsubishi takes it very seriously, and so do we. You know you'll get:
Techs and installers trained on the equipment and technology

Extended warranties on parts

Excellent customer service

Great financing options
Ductless heating and cooling is an excellent investment for your South Jersey home or business. They keep utility costs down while making your home more comfortable — something that's especially important for rentals.
And, since so many homes here don't have basements, you get extra space without a furnace taking up a closet.
But, to enjoy those benefits, you need the right system for the space, and it must be installed right. Otherwise, it will never work as well as what you paid for.
Broadley's guarantees your new system is the right size for home and installed the right way.
How Broadley's Became An Elite Diamond Contractor
Mitsubishi doesn't hand out Diamond cards and call it a day. We jumped through some hoops to get our status. And, we have to earn it again every year. But, it's worth the effort to make sure you're comfortable when we're working in your home.
Our first step was selling more than 20 units a year. That's not about making money. It's about proving that we work with these systems a lot.
Then, we had to get a recommendation from our distributor. Without them vouching for us, we wouldn't even be considered.
After that, each of our techs received 16 hours of specialized training. And we met a series of strict quality standards.
Those standards included proving we do an excellent job every time out. And that our customer service is just as top-notch as our work. To keep our status, Mitsubishi reviews our sales and work each year.
What Our Elite Diamond Dealer Status Means For You
When we say "Peace of mind," here's what we mean: When you go with an Elite Diamond Dealer, you know that everyone at the company knows these ductless systems inside and out.
That starts with helping you choose the right system for your home or business. It's not just about picking the features you want.
More important than that is choosing the right-size system for each home and finding the best locations for the air handlers. Then there's the installation.
A lot can go wrong with a mini split. You can have electrical problems that can damage the system almost immediately. Or, the system never works right, and rooms never get warm or cool enough. There's also a chance of moisture and mold collecting behind the walls.
But, that's nothing you have to worry about with Broadley's.
If our dozens of five-star reviews weren't enough, you can rest assured that we are certified every year by Mitsubishi to make sure we're upholding excellent standards and customer service.
Mitsubishi Diamond Dealer Mini Split Installation In South Jersey
Make sure the mini split installation in your South Jersey home or business gets done right the first time! Broadley's is a Mitsubishi Diamond Dealer and has served Marmora, Upper Township, Ocean City, Avalon, and other Cape May and Atlantic County towns for over a century. Click below or call us at (609) 390-3907 for your free consultation.
Why Broadley's Is a NATE-Certified, BPI GoldStar Contractor

It's tough to know in advance if a plumber, HVAC tech, electrician, or any other home improvement professional is up to the task. And, the bigger the job, the more important it is for you to feel confident about the company you chose.
That's where these logos come in.
Broadley's is NATE-Certified and a BPI Goldstar Contractor. It means our staff was trained and tested to make sure they do the job quickly and right the first time — and save you money in the process.
And that the company they work for has everything in order behind the scenes.
Here in South Jersey, homeowners and property owners have more to think about than people in other parts of the state. We need to choose the right outdoor equipment in an area with corrosive saltwater in the air. Or the best models that fit in closets and out-of-the-way places in homes with no basements.
Finally, property managers and rental owners need to be sure their houses, duplexes, and other buildings are safe and secure in the off-season. And be ready to stay cool and comfortable all spring and summer.
With a NATE-certified, BPI GoldStar contractor, you're confident about not overpaying or having the job drag on too long. Our techs took rigorous courses and testing to prove that their efficiency and the quality of their work meet national standards for the HVAC industry.
And, when you combine these with Broadley's flat-rate pricing, you won't worry about the cost going up or feeling like you need to manage the job to prevent it from taking too long.
Instead, you can go back to focusing on your family, your work, and whatever else is important to you.
What Does NATE-Certified Mean?
NATE stands for "North American Technician Excellence," and, really, the name says it all. It's a nationally recognized program that teaches the most up-to-date, real-world HVAC skills, industry knowledge, and standards.
It's the best way to make sure that every tech knows their job inside and out. And that they stay up-to-date on the latest technology and best practices. As a result, we're confident that everyone we send out on a job knows what to do and how to do it efficiently.
How We Got Our Certification
Starting from our senior staff down, we send our employees to official NATE training sessions. Each person goes through hours of in-person and online training before taking one of four tests:
The Ready-To-Work test for entry-level employees;

HVAC Support Technician Certificate for anyone in the field for six to 12 months;

Core & Specialty tests after two years in the field; and

Senior Level Efficiency Analyst for the highest-level techs and lead installers.
What this all boils down to is that every HVAC tech, regardless of how long they've been working, takes a test to make sure they'll do a great job when they come to your house.
What Is A BPI GoldStar Contractor?
The BPI GoldStar Contractor program focuses on an HVAC company's internal system and structure. It covers topics such as quality control, creating effective management and HR policies, addressing common problems in the industry, and making continuous improvements to the company and its practices.
Unlike the NATE Certification, it doesn't have too much to do with the work someone's doing in your home — not directly, at least. But, it's still important to you as the homeowner, property manager, or business owner.
A BPI-certified contractor runs a great business. For you, that means knowing they'll quickly address any problems that pop up during a job. And, a well-run shop attracts the best talent. We're able to hire the best techs and installers and keep them.
It's more assurance for you that the people working on your home or business know what they're doing and will get it done right the first time.
How We Got Our Certification
Every GoldStar certification is customized for the contractor because BPI does a gap analysis to recommend specific training for each business.
To get there, however, we first submit a pile of paperwork. It includes everything from our insurance and other certifications to our Customer Dispute Resolution policy and records showing our diagnostic equipment is calibrated correctly.
We also have to have at least one person on staff with BPI's Energy Auditor and Building Analyst Professional certifications. Then comes the gap analysis, customized training, and eventual certification.
So, what does this mean for you?
You know that the company you hired is an organized, professional, and reliable shop. You know the people coming in are highly-trained and that the recommendations they make will be the right ones for your home and needs. And that if something goes wrong, the boss has a plan in place to make it right.
NATE-Certified, BPI Goldstar HVAC Contractor In South Jersey
Broadley's Plumbing, Heating, and Air is a NATE-certified, BPI GoldStar contractor. We've served homes and businesses in Avalon, Ocean City, Marmora, NJ, and other South Jersey towns in Cape May and Atlantic counties for more than a century.. Click below or call us at (609) 390-3907 for heater or air conditioner installation, service, repair, or replacement.