What Size Mini Split Do I Need For My Jersey Shore Home?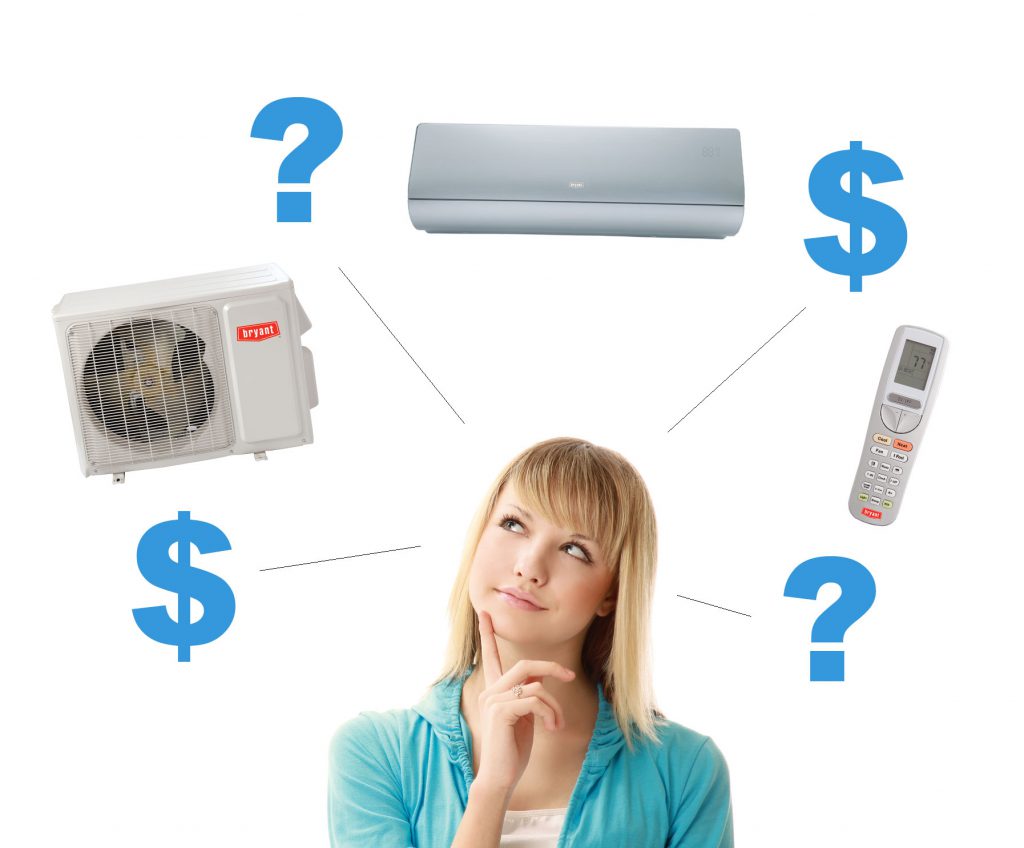 What Size Mini Split Do I Need for My Home in South Jersey
Over the past few years, we've seen ductless mini splits become more popular with both second homeowners and year-round Jersey shore residents. And, over that time, we've heard many of the same questions about them.
We've already covered here what these systems will look like in your house. In this article, we're talking about what you can expect in terms of size when it comes to what you'll need in your home.
Whether its a condo in Sea Isle, a century old-home in Cape May, or an "upside-down" house in Ocean City, a mini split can make your home more comfortable than ever before while also saving you money on your utility bills.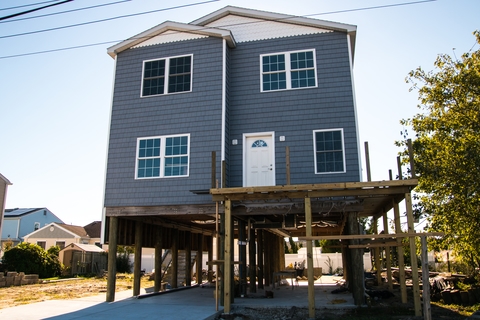 And, these systems are easy to install and entirely customizable. So, they're useful in any of the many different kinds of homes we have here.
Before we go any further, however, it's important to stress that we can't predict the exact setup you'll need without at least doing a walkthrough.
As you'll read in a moment, there are a lot of factors that go into finding the exact right setup for any particular house. But, you can use these examples to get an idea of what to expect.
How We Determine What Size Mini Split You'll Need
Since we can customize a mini split to fit just about any size home, our first step is assessing the space you want to treat. That could be anything from treating one room to heating and cooling an entire house.
So, we look for:
The square footage of the home
How the rooms are laid out
Ceiling heights
The number of windows
Each one of these factors affects how much heat or cooling your home will require — and how much it will retain. Windows, for instance, will let out a lot of heat in the winter.
Placing Outdoor Units
Next, when we're talking about the islands, we also need to consider each town's regulations for outdoor HVAC units.
Just about every town requires the heat pump (or even traditional AC condensers) to be set back from the property line. The rule is usually five to eight feet.
Then, in Ocean City, for instance, you're only allowed to place the units in the rear of the house. Sea Isle, on the other hand, is more forgiving: You can also put them on the side of the house but not in the front.
These rules pose a challenge sometimes: If we're installing units in multiple rooms, or one in the front, we need to consider how to run the lines from the air handler inside to the heat pump.
If a homeowner is adamant, we can help them get a zoning variance from their township. But, it's usually easier to find a way to run the lines.
We'll often conceal everything in a line hide vinyl casing. These come in a variety of colors to match your home. Or, you can paint them to match or accent the exterior.
What Kind of Mini Split Will I Need?
Once we've done a load calculation, you'll decide on a heat pump. Most handle air conditioning and then enough heat to get you through early spring and late fall. Or, you can opt for a Hyper Heat model that's strong enough to keep your entire home warm through the winter.
After that, it's a question of how many air handlers you'll need inside. Here are some common scenarios.
One Air Handler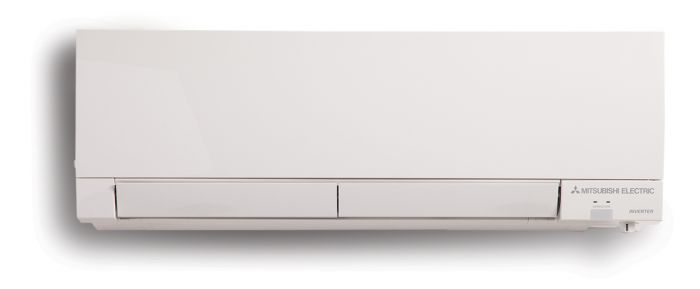 Many times, we install one-to-one systems. That's one heat pump attached to one air handler. This is the case when there's one problem room that needs more heating and cooling than the rest of the house.
It's the typical go-to for a modern home with a vaulted or cathedral ceiling. Or, for homes in Ocean City home where the bedrooms are downstairs, and the kitchen and living room are on the second floor.
Recently, we got a call from a homeowner who put an 18×18-foot addition on his home Marmora. Instead of running ducts or getting baseboard heat, we did a one-to-one so the new room would be comfortable all year.
Condos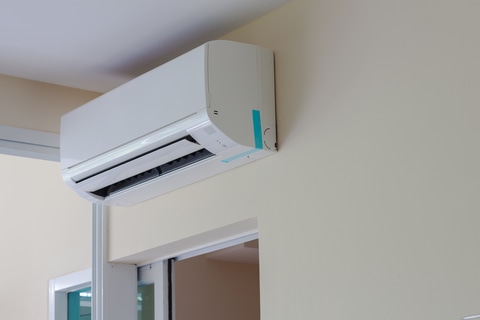 Next, we handle a lot of condos down the shore. Most of these have baseboard heat because they were originally designed with the idea that people would rent them out or live there for three seasons.
But, more people are making these their year-round home. And, they're finding the baseboards are either not strong enough for the winter, or way too expensive to run.
But, there's no way to install ductwork.
In these cases, we end up with three handlers: One in each of the two bedrooms, then a third to treat the open living room/dining room/kitchen area.
Since the handlers have state-of-the-art sensors and fans, they can detect hot and cold spots over the entire area and direct the air wherever it's needed.
Older Homes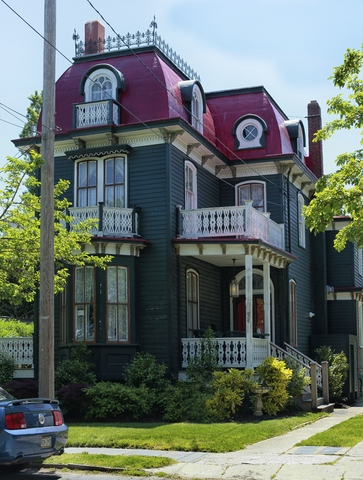 Ductless mini splits are especially attractive for Victorian pre-war houses that are 80 to 100 years old or older. These never had ductwork, and people don't want to change the look and feel of their home by adding a furnace and central heating.
We see these a lot in Cape May, particularly the old-fashioned bed-and-breakfasts. But, you'll find historic homes in Marmora and Galilee, too.
Depending on how many floors and how many rooms, we may recommend three or four air handlers throughout the home.
More often now, however, we've had a lot of success with ducted runs alongside the mini splits. This way, we can install a ducted air handler or another component to treat a few rooms at once one the second or third floors.
This strategy is especially handy when you've got a bunch of small bedrooms and also want to treat the hallways and bathrooms at the same time.
It's more common today because the latest technology allows us to combine ducted runs with energy-efficient heat pumps. We can do small runs through one or two sections of the house without messing with the layout.
Finding the Right Mini Split Setup For Your Home
So, what will a mini split look like in your home? The best way to find out is to call or email us here at Broadley's for a free consultation. Once we see the size and layout of your home, we can help you find the system that will make you the most comfortable all year 'round.