Broadley's Plumbing, Heating & Air Conditioning was founded as a family business, and over a century later, things haven't changed. For the last 30 years, Broadley's was run by brother and sister—Brian and Beth Broadley—who held steadfast to their parents' vision. After Beth's retirement in the fall of 2018, Brian is now at the helm of the company ensuring the business continues to grow and serve the community.
Committed to Customer Service
Reliable, professional and personable. Highly recommend!

Cool, calm and collected. Told us what we needed, how long we should expect to wait for parts and was on his way. Overall pleasant experience. Thanks!!

Great business they are fair in prices and friendly

Awesome experience. The technician, Brian, was very knowledgeable and professional.

David Creek did an awesome job! He explained everything he was doing and while troubleshooting the issue we had. He made a recommendation on which thermostat would accomplish our needs and installed it perfectly. He is a true asset to your organization.

I was having trouble with my hot water heater, non emergency. I called Broadley's and within 2 hours Brian and Al were at my door. They quickly realized that my issue was self inflicted. They were very informative while they explained how I caused the problem. They could not have been nicer. This was the first time I ever used Broadley, but it definitely won't be the last...Thanks again for the prompt, professional service.

11/2023: Broadley's continues to impress. Our plumbers, Brian and Al, are just amazing. I don't know what we'd do without them. They are knowledgeable, professional, and always put my mind at ease. When we decided to renovate our bathroom and our contractor wanted to use his own plumber, we emphatically said no, we only wanted Broadley's. If you're on the fence about hiring them, don't be. Just make the call. From a new Central Air system, to plumbing issues, and now brand new plumbing, these guys know what they're doing.10/2023: We have used Broadley's for many years and have never been disappointed with the service they provide. From a new Central Air system to difficult plumbing problems, Broadley's always comes through for us. We own an old farmhouse and it requires patience and creative solutions which Broadley's always brings to the table. Their technicians are knowledgeable, professional, always on time, and are just a pleasure to work with. We would never go anywhere else.

We have lived in Ocean City for over 50 years and have been through several plumbing and heating companies until engaging Broadleys. Our recent experience was having them service and repair a heat pump at one of our properties. Broadley's service people are well trained, courteous, and on time. The job gets done right the first time! That is why Broadley is our plumbing and heating company.

Keano was friendly, professional and got right to work on our 2 HVAC systems. He took care of everything that needed maintenance for the heating season and reported that both systems are looking good.

I had Broadley's install a Mitsubishi dual system in my 100-year-old house which put ductless on the first floor and traditional air conditioning ceiling vents on the second floor. I was very happy to get Don L. and his team as my installers because of the great experience I had with him when he installed a combo tankless system a few years earlier. From start to finish, he did not disappoint. His approach was planned like a military campaign, was completed in a week and we are thrilled with the result. From Mark in sales to everyone who showed up on the job, this is the most responsive, competent and professional company I have ever dealt with. They are quick to respond, show up on time, make sure you are greeted and introduced to everyone on the job and discuss your project at the beginning of each day to answer your questions and let you know what to expect. Can't say enough good things about them.

Broadley's is a GREAT business. I have used them for plumbing and HVAC with zero complaints. They may be a bit pricier on some services but they are with spending the extra buck. Give them a try!

On time & reliable service as always...

David C. was timely and professional. I would recommend David for all your maintenance needs.

David C was very prompt and knowledgeable when I asked questions. He did his job in a timely manner and I would recommend Broadley's and David to anyone. David was also friendly but in a very professional way. Happy Thanksgiving to one and all

Answered all my questions. He explained what he was doing.


Very helpful. job was completed in a timely manner.

Had a scheduled checkup of our heater.we had a small gas leak that the technician ( Lenny) promptly took care of. Lenny was knowledgeable and efficient and left the area very clean. A real asset to Broadley's , thank you Lenny!

I wants to thank technician Keanu on outstanding service! We've had a couple of unique issues and Keano diagnosed the problems quickly and professionally. Keano has exceeded our expectations every time and I always feel confident that the issue will be diagnosed and fixed the right way the first time

Brian S, was great to work with . Provided great information.

Punctual, Friendly and clean. I had multiple plumbing jobs completed. Mission accomplished

Brian and Al from Broadley's were thorough, knowledgeable, professional, neat and efficient! They were so helpful, pleasant, and kind! Honestly, really good, nice guys who know what they're doing! Sure to call and request them next time I need help from Broadley's!

First time using Broadley's and chose them over a few others on a large project. The team, Justin & Phil, was on time and very informative of the process at every step.Thank you!

Broadley's Family Comfort Plan is an excellent maintenance program designed to meet all customers needs. I am extremely happy with the Brian S. who took care of my water heater, as well as Keano D. who takes care of my heating and air conditioning system. They were on time, professional and kind.

We had new boilers put in at Margate Community Church and Tristian and Elliot and their crew were processional, timely, cleaned up after any work that was done. Definitely would recommend!

Broadley's did an exceptional job on our heating system in a very short amount of time

The technicians showed up on time, were extremely polite and professional and had our repair finished in under 30 minutes. I was extremely impressed.

Had a new HVAC (heating & A/C) installed in July. A/C works great. The technician (D.Creek) just came out to 'turn on' the heat. He was thorough and explained the maintenance agreements. Very satisfied with their service and installation.

Fully explained what he was doing

Exceptional Plumbing Service!I cannot express how impressed I am with the service that I received yesterday from Broadley's. The technicians who came to my home (Tristan and Elliot) were just lovely! Not only were they friendly and punctual, but also were incredibly professional and skilled. They assessed my complicated plumbing issues quickly and worked diligently and efficiently to resolve them. I couldn't believe how much they were able to accomplish in just a few hours! From start to finish they exceeded my expectations in every way. THANK YOU!

Ken was on time, was very thorough, and took the time to explain things

Very prompt in their response… Charles the technician who did our maintenance was very knowledgeable and professional!! Would recommend Broadley's any day of the week!!

Visit was for an evaluation and a estimate. Both men were very professional and friendly and easy to talk to. Because of the work involved in the evaluation another technician came out the next day, and again was very professional and friendly.

Dave was my technician for maintenance on my heater on October 3, 2023. He was very professional, personable and knowledgeable and explained my system to me. I highly recommend Dave. I will call Broadley's for spring service for my A/C. I see why the are so highly rated!

Al was terrific! I called for an estimate to replace my water heater and Al showed up maybe a half hour later. We even shared bad knee problems. Al was a pleasure to deal with.

Walt did a fine job with communicating back and forth with me and fixing the problem that I had. I have a service contract with BROADLEY'S and would definitely recommend them.

Brian was very professional. Explained everything to us before and after he stopped our broken water pipe under our sink. He was also very fast getting to my house. Thanks again Brian.

Outstanding! I finally found a contractor I trust. And that speaks volumes since I don't trust anybody!

Awesome service Walt is a complete professional two thumbs up

Gerald is accommodating, excellent, customer service, polite, professional, and listens to the customer

"I recently had a water heater installation done by Broadleys; the technicians were Justin and Phil and I couldn't be happier with the service. From start to finish, the entire process was smooth and efficient. The technicians arrived promptly and were extremely professional throughout the installation.Not only did they do an impeccable job with the installation itself, but they also took the time to explain the new system to me, ensuring I understood how to use it efficiently. The attention to detail was impressive, and they left the area clean and tidy.Moreover, the pricing was fair and competitive, and there were no hidden fees or surprises. This company truly delivers on its promises of high-quality service and transparency.I highly recommend their services to anyone in need of water heater installation or any HVAC replacements. Their professionalism, expertise, and customer-focused approach make them stand out in the industry. Thank you for a job well done!"

It was time for my heater maintenance, and I was delighted to see that David Creek was here, to work on my heater..He gets right to work, and always explains what he's doing..He is so personable, and is always kind to my animals, dogs and cats..Im very glad I have the maintenance plan, because I rarely will get any unexpected bills..Thanks Broadleys and David!

Our service man was prompt, efficient and polite. He did what he needed to do and accomplished his task very quickly.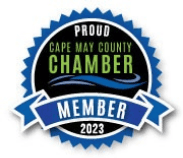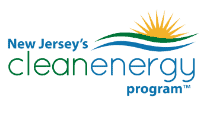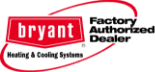 While you prepare for the festivities to come, remember to include your plumbing, and heating, ventilation, and air conditioning (HVAC) system on your to-do list. Well-maintained heating and plumbing systems go hand-in-hand with a comfortable home and worry-free celebration.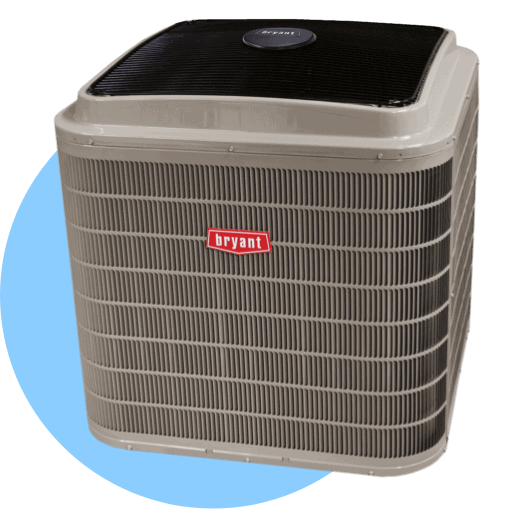 Our Repair or Replace Tool is a resource to help you determine if repair is the best option or if it is time to consider something new. We'll ask you some simple questions to help us learn more about your current system. Depending on your responses, we'll recommend repairing or suggest it's probably time to look at a new home comfort system. If "replace" is the best option, we'll show you product choices based on your responses to the questions regarding your home, environment, and family.