Your Trusted Source

Since 1911
YOUR TRUSTED SOURCE FOR
Plumbing, Heating, and Air Conditioning
Committed to Customer
Service for
3 Generations.
The service person Walt was excellent

Prompt, professional and great to work with as always!Joe was great to work with on sales end and Don did fantastic job installing.

Thank you to Broadley's for same day service for my a/c. Walt B. was helpful and took the time to answer all of my questions. I was so pleased that I signed up for their annual service for both my a/c and heater.

They are extremely friendly , knowledgeable , and work with you whatever the circumstances may be !! Wonderful Company and employees !! Such a pleasure working with them and if I need them again, they are my go to Company !!! Thanks so much Broadley s !!!!

Not the first time we have used Broadley's - and as always the service was excellent. Everyone was knowledgeable and professional. Work was done on time and fast. Everyone who came to the house was clean and neat - you never would have known they were there. And our new air conditioner works great. I will definitely use them again. It was a pleasure.

Professional installation of new HVAC system. Workers updated progress and everything was cleaned up . Great job !

Broadleys for the win again!Nicest staff from scheduling to all service & install crews!Shout out to Geoff for his excellent work today! Patient, nice, extra tidy and took the time to solve our issue. 10 stars!

Provided excellent repair on pipes and drains. Very informative for future projects.

These guys were awesome, professional, friendly and courteous and knew exactly what to do. They worked from morning till evening. They worked past the normal hours to be sure the job was done in one day. When job was completed they took the time to explain everything they did and to answer any questions we had. Never made you feel rushed.Also you should know Mark Parsons was awesome to work with. He went out of his way to help us understand what was needed. Took time to make us feel very comfortable with our decision.They are each outstanding employees and ones you should be proud of to represent your company.

Geoff arrived promptly and was friendly and professional. The office staff is always friendly and helpful. When we have plumbing or HVAC issues Broadleys is our go to. Will be happy to use Broadleys again.

We had an excellent experience today with Broadley's.Their office manager was able to slot us in right after we requested an appt.The Technician arrived within the hour.Fortunately they had an opening and the Office Manager was quick to help us.The Technician was excellent.Professional, very courteous, knew his trade very well, and fixed something that had been considered unable to fix.We would highly recommend them.

Very good experience. Repairman was very professional. I would use their service again and when I do ask for Geoff to come.

Geoff was pleasant, friendly and efficient. He cleaned up and explained what he was doing. This is his second time here and it won't be his last.

Damien and Jason were very professional, polite, and considerate. I would recommend them without pause if someone were to ask me. This is our second time using Broadway.

Had a sewer line back up on a weekend. Broadley's sent two employees within a day to diagnose and repair the sewer line clog. Friendly, professional and honest; I would highly recommend Broadley's as the first and last name for any plumbing needs. Thank you for the quick response!! ⭐️⭐️⭐️⭐️⭐️

Anthony was great, very courteous and knowledgeable!

I have been a customer Broadley's HVAC since 2015. I have found company to be very reliable. They respond on time.i have had both upgraded installation and service and I am very pleased with both service and installation department.My service technician Anthony meets all the qualifications. He is knowledgeable and attentive to servicing our HVAC.Recently I have had two occasions to have Don L and his apprentice Eric do additional installations. New upgraded forced hot air heating unit last March and recently a tankless hot water system.These two men are truly dedicated and knowledgeable in their craft and certainly an asset to Broadley's HVAC company.

Geoff was courteous and efficient. He was very knowledgeable .

Very good experience with Broadley's / Walt.

I use Broadleys for all my plumbing needs .They come twice a year for outside water off/on and anything in between throughout the year .Geoff is my favorite plumber ... always prompt, courteous and very knowledgeable . Luv you guys !!

Have a shower leak and Geoff did all the necessary work to see what was causing the leak, explained everything in detail as to what he was doing and even helped me find a tile repair person. He was courteous and did an outstanding job. Definately a 5 star recommendation.

Got here right on time - Geoff called with an eta. Both Geoff and Yancy were polite, professional and obviously skilled. Finished early! I have shopped around and their cost/value are excellent. Thanks Geoff and Yancy!

Anthony is professional and very pleasant to deal with.

Very professional and courteous

I've used Broadley's services for years. Everyone is professional and pleasant, in particular Geoff and Chris. They're always on time and answer all my questions. I'd recommend them to anyone.

On time and professional would recommend

Starting with our first phone call to Broadley's our experience was great. Joe came out and checked our home and made recommendations as to which heater/air-conditioning system would be best suited for us. We had a couple systems to choose from. My wife and I made our choice and a week or so later our new heater/air-conditioner was installed and doing the job well. The technicians had started the job about 8am and had the installation done by about 2:30pm. They did an outstanding job. Thank You Broadley's. 👍👍

Walt was on time. .Explained everything and got right to work. When he was done, he explained he had put in a different kind of filter and why he did it.Although Walt has never been to my house, he graduated with my daughter!!!!!!! That was a surprise for Walt and my daughgter!

Geoff always provides great service! He's thorough and explains everything that he's doing and why, and I really appreciate that! I will always recommend Broadley's for any heating, air conditioning, plumbing and HVAC needs!

From start to finish it was a pleasure working with the team from Broadley's. Their service was prompt and thorough. Their pricing was competitive and the follow through was superb. The installation process was remarkable and they left my home the way they found it. They took care of everything including the registering of our warranty and applicable rebates. GREAT JOB!!

Always on time. Always professional. Always reliable. A pleasure to work with

I called Broadleys to see if they could figure out what was wrong with my heating system and hot water heater. I was not at the property when Anthony, the tech went over to check it out. He called me on the phone before entering the house to let me know he had arrived. He called me when he was leaving to tell me what needed to be done. He assured me that the house was locked up safely and he was extremely courteous and professional. I look forward to using Broadleys to fix my heater and will keep their number handy for any other issues we might run into in the future.

Great, friendly service from Geoff

Went out of his way to ensure the job was done right. Even came back a day later to finish up a part of the job that was going above the original call. Highly recommend.


Broadley's by far has the best customer service around. They always come when you need them, honest and professional. I've been a client for many years. Today they installed a new furnace and air conditioning unit

Always great service from Anthony . Always on time, polite, and always provides feedback on his service findings. We always ask for Anthony for our spring and fall check ups.

Jeff has been here several times and he is the best! He's friendly and helpful. The main reason I use Broadley's is because of Jeff. He's the best plumber I know

Geoff came to turn the water back on after the winterizing and Walt was there to check the AC before using this season. Both were very professional, knowledgeable, and a pleasure to work with. They both called and told me the time they would be there and both were on time.I have always found Boadley's a company that is a pleasure to work with.

Jeff is the greatest. Competent. Trustworthy. Punctual. And always very thorough. I request him every year

Geoff and Ken did a great job replacing the broken house bib on our property. Job was done quick and very professional

Geof did an excellent job.I won't hesitate to use your service again .Thank you.

Geoff did a wonderful job of finding the leak (hidden in the wall). And repairing it! So thankful for him and his expertise! Thanks so much!!!

Broadley's Plumbing always gets the job done! Their technician Geoff was highly professional and made sure I was completely satisfied with the job before he left as well as clearly explained everything that transpired. Thank you for your great service!

Geoff is simply the best. Closes my house for the winter and opens it back up, checking all of the plumbing and giving me good advice on it. I always ask for him, and they are a great company!

I arrived home from a trip out of town on Friday evening March 5th, the temperature in my place was 49 degrees. Called Broadley's Saturday morning, within a couple of hours a Service Tech arrived. He said he could get it running but the system really is shot. Had an estimate on Sunday and was told it could be installed on Monday, March 8th. At my request the work was done on Tuesday. I left for work around 8:30 Tuesday morning with no heat and came home around 5:30 to a warm house.Very impressed with Broadley's prompt and professional service.

Had them replace our water pump. Prompt, professional service with a reasonable cost.

Jeff was very professional, friendly, and he did an awesome replacing my kitchen faucet and repairing my shower mixing valve. I would give Broadley's Plumbing and Heating my highest recommendation.

Very prompt and professional!

The tech that came out from Broadley's, Walt, was very thorough, courteous & respectful. I appreciated his expertise & his ability to answer all of my questions to help me better understand our heat pump system.

Jeff, Johnny and Yancy were really great!They explained everything they did. Very professional and their experience really made my feel confident I had choose the right company for the job. If I need plumbers in the future, I will call Broadley's.Thanks again Jeff, Johnny and Yancy!

THANK YOU Team BROADLEY's...... I wish all of the upgrades to our house was that easy! From the first phone call to Mark to discuss Tankless Hot Water Heater, to the final installation I knew we were in competent hand. I especially appreciated the follow-up to insure we were happy and we felt the job was done right.

Chris Coyle is amazing! Professional, competent, helpful and the best plumber we have used in south Jersey!!!

Excellent service, on time and extremely professional

Had a gas dryer installed by Geoff and Johnny. Discovered a leak in a gas line in the process, and they repaired it with no issues at all.Extremely nice and respectful people. Couldn't have been more pleased with the service or the individuals that performed it, and considering the added work, the price was very reasonable.I rarely write reviews but the service merited it. I would absolutely recommend them.

We are a large healthcare facility and operation. We depend on Broadleys for all our HVAC needs. Over the years we've worked with a lot of vendors, no doubt Broadleys is the all around best.

Don and Erick were prompt curious and very friendly. They installed our heater with skill and were very considerate of our propertyEveryone we've dealt with were Great. Hirering Broardleys is like Hirering family. Highly recommend.


I cant say enough about Broadley's services and personnel!! I needed an inspection and estimate on replacement of an entire HVAC system, and within HOURS I had a full report and estimate in my hands!! Jim W. and Cory H., as well as the installers, did a magnificent and thorough job. Will certainly use them for all my next jobs without hesitation.

I was having a heating problem in a new property. I called and spoke to Hillary, who was fantastic and helped get me set up with a service plan. Walt, the technician, arrived within the hour. He diagnosed the problem, got the part that was needed, and got my heat working again in a very reasonable amount of time and at a reasonable cost. Great company, great people!

Broadley's is always prompt and professional. We appreciate doing business with them in the Ocean City area!

I used Don L and his team for the second time this year. He is the best. Ultimate professional and quality work! He installed my HVAC system a few months ago and it works perfectly and installed a water heater today. We will continue to use Broadly's for all of our Plumbing, Heating and Air Conditioning needs.

I was so grateful that I received a call back from Hillary first thing this morning. Eric came to repair our heater. He was here early and helped me to understand what had happened. He didn't push me to buy anything and was completely honest. I was so impressed with his knowledge and professionalism. I felt confident and will call again to service my other system. Thank you, Eric.

Broadley's did an amazing job replacing my furnace and AC unit. Mark promptly assessed my homes needs while Ed and Jason provided excellent installation service. 5/5 all around!

Henry did an excellent job of restoring my heat- He also found a valve that was causing some problems and corrected it- fine job by a very professional young man.

Have used Broadleys for many years. Very professional reliable business. Always get the job done in a timely manner. Excellent service

My outside gas furnace and air conditioning unit needed to be replaced after 20 years of usage. So, following the advice of my South Jersey Energy technician, I called Broadley's for the job. The project manager came to my house and evaluated my current heating and cooling requirements. He recommended a Goodman furnace and outside AC unit for my home. The installers came a few weeks later and installed the two units. They completed the job in two days and I was very satisfied with their work. Kudos to Mark Parson, Don L and Eric for doing a fantastic job!!!

Anthony came on time very polite and. Professional. He troubleshot the problem and came up with a solution. Anthony left me his phone number and asked me to call him in the morning to see if the problem was fixed.

Everyone was very professional, very polite and responsive. They did a fantastic job on our new heater.

Always prompt, kind, respectful, reliable and thorough. I definitely recommend getting a service contract so that they can inspect the air conditioning and heating systems at the start of each season, so you don't have any issues later on.

Converted from propane to natural gas for the house. Clean and very respectful work, will be using them in the near future for more gas pipe work. Tristan and Elliott answered all my questions about converting and made this process very easy for me.

From Sales to installation, the crew was extremely professional. They were very flexible with their schedule to ensure it aligned with a convenient time for me. Everything went according to plan and installation of my new AC was smooth and done in the middle of summer. Cory Hanahan did an amazing job explaining the entire process. Kelly in the back office was a pleasure to deal with regarding billing. The installers were on time, cleaned up and made sure I was comfortable with the new system and thermostat. Even helped make sure the system connected to my network and the app was able to control it before leaving. Totally recommend Broadley's.

I am so happy I chose to go with Broadley's! Joe the salesman is extremely knowledgeable and answered every question I had. Joe went above and beyond to come back the next day to make sure my system was working well and inspected my duct work to make sure is was properly sized. The 2 technicians that did the install, Jerry and DJ were great! The price was right within the options I was given. I highly recommend them,


Broadley's heating & air company is Awesome. There available whenever u need them. Also, Henry P. is an outstanding employee. Very helpful & answers all questions. A really nice guy. Ty.4 ur service. 5 stars in my book.

Came out on time and Geoff was very professional and nice. If I need plumbing or air conditioning and heating work I would definitely use Broadley's again.

I called Broadleys first thing this morning when my air conditioner was not working properly. The receptionist was very helpful. Craig from Broadley's was awesome. He texted me 10-15 min. before his arrival, made sure he wore a protective mask and kept his distance. He checked everything out and was very through. He added coolant to my air conditioner and replaced the air filter. He didn't have the materials in his truck so he quickly went back to Broadleys, picked up what was needed and came back and fixed everything. He was quick, responsive, professional and on time. I now have airconditioning 🙂 I really like Broadleys and have been using them for years.

Joe (salesman), Arnold and Tony (Installers) did an excellent job with the sale and installation of our new air-conditioner. They were professional and competent. This was our first experience with Broadley's and we would use them again for our pluming, heating and air-conditioning needs. Our neighbor recommended them, and we are glad they did.

Very efficient service at an affordable rate. Thanks to Walt for responding and coming out so quickly.

Had a service call yesterday from Broadleys. Service tech was Craig M., Craig was professional and diagnosed the issue we had quickly and efficiently and explained the issue in detail. Great company and excellent technician.

Geoff is excellent and thorough. Would recommend Broadley's over any other company.

Austin was very friendly when I called Monday to make the appointment for Wednesday. Ken, the plumber who did the labor, was friendly, knowledgable, and amazingly completed the whole job of replacing my garbage disposer in less than 45 minutes. Highly recommend these people! Thanks Broadleys!

Walt did an amazing job. He was very responsive and attentive. We called at 7am with an emergency air conditioning issue and Walt came right away. He even drove to the supplier twice to get the job done for us the same day. With a pregnant wife and a newborn we couldn't be more thankful for Walt and Broadleys. Thanks!

Great service! Always very quick to respond! Jerry & DJ were fabulous! Great Installers

Mark, Don and Eric were professional and did a great job on our new ductless system. it looks great and works great. We couldn't be happier with our system. Thank you Broadley's

From the consultation with Cory to the installation with Don and Eric, Broadley's provided excellent service. We couldn't be happier with the finished product. Very impressed with this company. Thank you!

From start to finish Broadley's was extremely professional and catered to our every need. Joe was great in helping make our purchase decision right for our future. All of the technicians Don, Elliott, Tristan and Eric were on time very clean and efficient. They went above and beyond what I expected. You can tell the whole Broadley's team truly treats you like family and treats the customers home just as they would their own. You have a lifetime customer and will recommend Broadley's to everyone I know. Thank you so much team.

I just moved into a home in December. I put the air conditioning on for the first time and it was not working. I called Broadley's and they said they would send a technician out today! I have never had such a quick response from a service technician! He was very friendly, diagnosed the problem, and fixed it! I highly recommend this company! I will be able to sleep tonight because it is cooling off😃

The service is awesome, they were able to send someone out almost immediately. He was nice and professional and was able to get our AC system back up and running. Really great guy!!

Many thanks to Broadley's for your outstanding service. After high winds damaged our AC Broadley's promptlyand professionally came to the rescue. Outstanding value for the money.

Broadley's was quick, knowledgeable and reasonably priced with their install of our new tankless water heater. I would highly recommend!

I was totally impressed with the professionalism and responsiveness of Cory H. who scheduled the installation of my tankless water heater system and Don L. and Eric E. who installed it. It was easy to coordinate scheduling and the installation was done first-rate. It looks tremendous, the piping was done by a totally professional team you can tell, and the system works just as one hopes it would. It was a pleasure to work with Cory and to have Don L. and Eric E. do the work. I highly and without any reservation encourage anyone needing this type of service to work with Broadley's and these gentlemen.

We had a complete installation of a new boiler and instant hot water system. During the installation the men did a fantastic job and over the three day period left the work area neat and clean. They were prompt on time every day. The system works great. All aspects of dealing with Broadleys was seemingly effortless concerning our participation. They took care of all phases of the work. We would highly recommend this company to all those who need a plumbing problem solved.

Len was great. I'd recommend him to everyone, very knowledgeable and personable. This was my first experience with the company and Len really sold me. Highly recommend!

I have worked with many contractors and tradespersons over the years, but my experience with Len at Broadley's was superior to all others. Len was incredibly knowledgeable, and coupled with his promptness, professionalism, commitment to the customer, far outshines the competition. Len went above and beyond to make my experience positive, and I would highly recommend Broadley's if customers are looking for a similar experience!

Professional installation of tankless hot water heater performed with alacrity.

The servicemen are always very nice and courteous.

Arrived on time, great install and cleaned up very well after finishing the job!

Can always rely on Broadleys!

Always willing to answer questions and explain in a way that I understand! We have used Broadleys for over 10 years and love their service

Tristan, Elliott, and Ken replumbed my house, every single inch, and did an EXCELLENT job. They were kind, courteous, thorough, and GOOD at their trade. And they left the house impeccably neat. I can't say enough good things about them. They are a great representation of a great company.

Representative pleasant, punctual and knowledgeable.


Anthony and Henry are always very helpful and go above and beyond my expectation. They both will always accommodate me and the hotel especially in an emergency. I would recommend Broadley to anybody.

A pleasure to work with and reasonable too. My new hvac guy👍

Lenny was fantastic! He explained everything, and He answered all my questions . I am happy we called Broadleys

Anthony was friendly, efficient, and gave me tips regarding turn down temperature options, and the uses of WiFi thermostats.

Lenny was friendly and responded to my questions. He was professional and explained what he was doing while inspecting and servicing my heating system. He is a credit to the Broadley organization.

Len was excellent. He worked very well and explained the things he was doing. He checked out a problem for me and got all the answers and prices I would need to have it fixed. Send him anytime to work on my heater.Thank you!

Anthony is a true professional. Neat, clean and extremely knowledgeable about his work. I especially like his expertise in how to care for my homes equipment. Thank you Anthony!

Usually prompt, personable and knowledgeable, Broadley's, in the form of Anthony, has served us well for years. Thanks

Thanks, Anthony, for always going the extra mile. Broadley's is efficient, professional, prompt, and knowledgeable.

Couldn't be happier with our service tech, Anthony C. He took the time to explain what was wrong and our possible solutions to repair our furnace. Very polite and extremely helpful, I would highly recommend. Thank you Anthony!

Always have a great experience with Anthony, always professional and courteous.treats my property with respect and never leaves a speck of dirt anywhere.would definitely recommend broadleys based on my experience

Anthony was courteous, on time and knowledgeable.

Anthony always displays the upmost respect and courtesy when responding to our service calls here at Congress Hall. His level of professionalism and expertise should be the standard for the HVAC service industry. We look forward to continuing our business with Broadleys in the future.

Great customer service. Always in time. They do great work

Had a scheduled checkup of our heater.we had a small gas leak that the technician ( Lenny) promptly took care of. Lenny was knowledgeable and efficient and left the area very clean. A real asset to Broadley's , thank you Lenny!

Brodley's has always been there for me and the company I work for. Cleaning the heating ducts is a messy job! The guys did a great job and cleaned up everything when they were done,👍👍

Lennie did a professional job diagnosing and solving the heating problem expediously.

Broadlys supplied same day service and were prompt getting to our house. Service was professional and technician was friendly and knowledgeable. Would definitely recommend them to anyone with a heating, cooling or plumbing problem.

The service Tech was very professional and was done very quickly.

Your technician did a great job.As always I am a happy customer.Thank you!

I have used this plumbing service for many years with great satisfaction. I met the plumber Andre' Sewell for the first time on a recent house call. I was immediately impressed with his warm demeanor and boundless patience while I engaged with him as he resolved my bathroom fixture problem. I believe he is a great addition to the Broadley Plumbing and Heating Company.

Andrew Sewell was our technician . He was very pleasant and knowledgeable . Did an excellent job and is as asset to your Company. Will be happy to recommend Broadley based upon his work .

Excellent process from product selection to installation. Workmamship looks like art work

Very friendly and informative

Len arrived on time,was very pleasant and got the job done efficiently. I was very pleased

Very!! kind and professional & prompt service and customer service is amazing! A huge Thank you to Mellisa as well. We are very pleased. we had all our air unit heat & hot water heater installed for a Awesome price. Great staff. I would highly recommend checking them out.

Your tech Len was prompt, efficient and very helpful and informative. He gets a 5 star rating. Thank you for your professional service and look forward to the benefits of the service contract.

Had Broadley's come out for a regular maintenance. Lenny found a faulty PRV and scheduled a follow up appt for 2 days later. Geoff came out that day and fixed that issue. But we discovered that my water heater had just started leaking. So out came Cory immediately for an estimate and we scheduled the installation for the next day. Bill and Craig did the install with Cory assuring as well. Everyone was top notch! Will definitely keep using Broadley's for my heating and AC maintenance.

Don and Chris were great! They showed up on time, worked professionally, quickly, and courteously. They did a great job. The AC has worked well all summer. It runs less than my old system, while keeping my condo cooler. The installation price was less than their competitor's and my electric bills are less because the system runs fewer hours every day. What more could you ask for?

On time and completed tasks easily.

Broadley's provided prompt and professional service. We are very pleased with the overall experience.

The service mechanic was very knowledgeable and did a great job and was clean and courteous

We experienced a leak in our Bryant air handler, and it was causing water damage in the ceiling of the condo unit below us. The a/c unit was still under warranty, and Broadley's Plumbing and Heating was diligent in sending their technicians, Len, Yancy, and Henry, to find and fix the problem over a multiple day period. They finally determined that the problem was an evaporator coil was not freezing 100%, and they replaced the faulty unit with a new evaporator coil under the warranty. They all were very determined and professional in their goal to find and fix the problem. The service scheduler, Austin, adjusted the service schedule expeditiously in order to solve and fix the leak. We highly recommend Broadley's service technicians.

Geoff was at our home 2 times and both he was knowledgeable and friendly. He took the time to answer our questions and told us what he was doing as he worked. He was thorough and was sure to clean up after himself. I highly recommend his work!

Exceptional service at Broadley's as we called and the next day our air conditioner was replaced and a new thermostat was installed by very professional technicians Jay and Jerry! I would highly recommend! Cory who handles our service request was very proficient and professional.

Had an issue with the office's geothermal HVAC unit. They were able to diagnose, provide an estimate, and eventually replace some components within a week, from "problem-to-solution". We appreciate them and will definitely recommend for other businesses in the area to give them a call.

Geoff was very informative of what was going on with my plumbing. He was on time. His work was very neat. I will request him next time.

Technician was prompt and courteous. Would highly recommend Broadley's for your HVAC needs!

They did an absolutely incredible job and were very professional and timely with the work. The job was also very unusual as it involved a scientific instrument but they took the challenge anyway. Joe, Bill and Craig were fantastic and did the above and beyond for us.

Lenny F. explained everything that was happening with our A/C unit. Explained 2 different fixes for the problem. Gave me the costs for each and let me decide. Corrected problem efficiently.Thank you!!

Thank you for sending someone out to fix my central air unit so fast. Your technician Chris C., was prompt and professional. He must be a great asset to your company. Again thank you.Ana DeVries

Tech Len was prompt, professional and delivered expert quality service.

Sales and installation staff were great. Job was completed timely with no interruption to us being home that day. Great pricing. Overall very happy with. my HVAC replacement.

Bryan G. came within a half hour for an emergency call. Fixed everything right up. Great guy, very knowledgeable!

We have been working with Broadley's for 20 years. Don did an excellent and meticulous job putting in our new central air system in a 90 year old house and once again an incredible job moving our heat and hot water to a higher floor in our home. Previous to replacement, I had many issues with old systems and Broadley's always made sure that our systems had immediate attention. Broadley's has also done high quality work dealing with the old and the new plumbing our kitchen and bathrooms. Thank you Broadley's for constant dependable quality service.

My AC failed on a Saturday and I had a competitor look at it. There was little communication from them and a poor telephone system. Neighbors on both sides said to call Broadleys. From the moment I called them on a Tuesday I knew all would work out.Austin answered the phone immediately and referred me to Kelly who took info. Joe was at my home within three hours and gave me an estimate. They beat my previous quote by $400 and gave me a 16 seer instead of a 14 seer unit. Bill and Craig showed up for installation first thing Friday and were gone by 2:45 p.m. They worked really hard and the unit works so well. Our whole family was cool for the weekend.Thanks,Gary Wilson

Contacted Joe Petrini as we had spoken a few years ago about installing Mitsubishi air conditioning and Heating unit. He was willing to meet at my convenience to help me figure out the system that would be best for my home. I went back and forth through email with several questions and he answered each and every one right away. He is so knowledgeable and I trust him completely! We met again and I signed the contract and the job was completed within that same week! Don, the installer contacted me when the job was complete. I highly recommend this company and their employees.

Had issues with a pipe leak after hours. Within minutes Elliott returned my call and came out at 9:30 p.m. He was calm, courteous, and very knowledgeable. He reassured me (I was in panic mode!) that my issue would be resolved. Excellent service and professionalism. Elliott is the best! Thank you.

We are more than pleased and appreciative of the service provided by Jerry and John from Broadley's for installing our 2nd floor air conditioning system. The results are "perfect" and above-all quiet for sleeping quarters. It was not an easy job, but it was a job well done. Thank you.

Great to work with. Fair pricing and very responsive. I recommend.

Don L and Chris did an installation of an AC system for me. They were on time, polite, and did a great job for me. Joe the sales person also was easy to work with and very accommodating of my request.

Workers showed up on time, were very courteous, clean and did a great job cleaning our ductwork

Garrett and John had the new AC/ Heater installed and running by the end of the day. They were polite and left the place nice and clean.

Knowledgeable - helped us determine the system which was right for us. Installation was efficient; thorough and careful. We got an entirely new system; new units inside and out. A difficult, and potentially messy job. They completed it, on time, on budget and our house was perfectly clean and neat. Highest recommendation. Recently there was a problem with a component - Henry came out after hours and fixed it on the spot. they do a great job !!

Don and Chris were professional, knowledgeable and courteous.They were mindful with my animals and property. It was a positive experience having them in my home.

Very satisfied with the service we received. They came out on Tuesday and by Friday afternoon my AC was running great! Dealt mostly with Jason K. who was super friendly and professional was easily explained everything that was going on. Best of all, the price is very reasonable! Will definitely use them again in the future.

I ordered a furnance from Broadley's and it was delivered and installed by Don L. Each and every step of the process was done in a professional manor and any question I asked was never a bother and was answered so I fully understood the reply. Thanks to Broadley's, their fine sales crew member Cory, Don L and his assistant for a job very well done. If you need any HVAC work done, I highly recommend Broadley's.

Great and friendly service by Elliott and Tristan.

Start to finish, everything was great. Cory, Garrett, and Tony were all punctual and courteous and the job was complete in no time. Thank you!

Arrived on time completed job in timely manner and cleaned up. Excellent job.

From Joe the salesman to Garrett the technician and Tony his assistant technician, the experience couldn't of been better. Top notch!When requesting a quote Joe was out the same day, within hours.From placement of condensers outside to placement of inside unit to the blocks the condensers sit on to running of lines and latticework around units, everything was done to the exact specifications that was requested. All done in a quick orderly way.Oh and the clean up was great too!Highly recommended!

I had 2 toilets back up 3 hours before my family of 16 arrived for Easter dinner. I called Broadley's and Elliott arrived within the hour and saved the day. He assured me he would have the toilets fixed in time for my family gathering and kept me from a total freak out!! He's my super hero. xx

Great Salesman and Installation Team. Very courteous, professional , neat and respectful . My new system was installed and completed as promised. I would highly recommend Broadley's!

My heater had broken down and I called broadleys. Carol came out and gave me a quote and explained about the new heating and cooling system they would install. He said he could have his men at my house on Thursday at 7:30 am. Garrett and tony showed up right on time. They were very thorough and explained ever step that they were doing. They left our house clean and in great shape. They ever stopped working until the job was done. Asked for these guys if you need an installation.

These guys were very knowledgeable, neat and on time every day.

Broadley's heating and air is a very professional company. Keith was my tech he did a thorough estimate and took his time and explained it to me until he was sure I understood. The install went exactly as planned and then Keith came over after I returned from lengthy vacation to show me how to change the filters and some other aspects of the system. Best experience ever with a heating and air-conditioning company

Such a wonderfule experience! They were so easy to deal with and finished the job in one and a half days. They were so quiet we hardly knew they were there. Will be using them for all of our heating and plumbing needs!

Izzy and Mark did a great job with the installation of our replacement Bryant Furnace and Condenser. Izzy kept me informed of the progress of the job and answered all of my questions with enthusiasm. Both men worked diligently throughout the 2 day process and exhibited professionalism and thoughtfulness at all times. Highly recommend.

The installation team was on time and professional. Great work by Broadley's.

Bill and Dan were excellent who took the time to explain everything they were doing and provide me with information on how to use my HVAC machine. They were highly professional, always on-time, and you could tell they took pride in their work. I cannot recommend enough.

Excellent service!! Had 2 furnaces installed by Craig, Arnold and Jerry, they arrived on time, were very professional, knowledgeable and polite, left the area very clean. Couldn't be more satisfied.....Thank youAuilda Padilla

Our service field provider, Don, did the job with a professional, courteous attitude and complete knowledge of product. He entered and placed his "booties" on in respect of our home. Efficiently and quickly Don solved and repaired the heating system. We appreciate that he explained the repair with actual photos from our system. Don also discussed future concerns. Thank you Broadley's and Don for great service!

Great company! We were very pleased with the quality of work, promptness of everyone involved from Joe who provided the initial evaluation and recommendations to Jay and Jerry who peformed the work. They were friendly, took time to answer all of my questions, and were meticulous with their work. Also, they were concerned about our overall needs and satisfaction. I would highly recommend Broadley's.

Had a new instant water installed. Don & Jose were on time and did a very professional installation. The job site was left neat & clean and the new system is working perfectly. This is an advantage of hiring well trained people from Steamfitters Local 322 employed by Broadley's. Joe P. also did good job of coordinating & expediting the job.

Both men worked quickly and with knowledge of the instillation of my new A/C. I was very pleased with their abilities.

Don L and Jose , did a GREAT job installing and converting me from electric to gas. They were here and on time when they said they would be, very neat and professional. I would highly recommend Broadley for any HVAC job. *****

Wonderful Experience!When my 17 year old air conditioner broke, I called One Hour Heating and Air. They didn't want to discuss a repair, only a new system. Then I called Broadley's. They sent a repairman right. He was great with us, showing us what broke and what would need to be fixed. The next day I called Broadley's back and asked for them to send a sale's man out because if the repair was too high, we would consider replacing the entire unit. Jim came out and he was great. He was able to determine what would be best for my house and our needs. My parents who were also in the market for a new HVAC unit and who had previously met with Cory, had a few questions for Jim while he was with me. Jim had no problem taking the time to answer their questions as well as mine. We both decided to go with a new HVAC unit for our homes. It was a Thursday afternoon and Jim was able to set up my install for Monday morning. I was impressed by this. On Monday, Jim arrived at my home at 8 am and introduced me to Izzy, the service man taking care of the install. Shortly after, Craig arrived. Izzy and Craig were great to work with. They were very friendly and nice. They worked on replacing the unit for two days and even came back 2 days later to make final touches. My husband and I are very pleased with our new Bryant system and Brandford White hot water heater! It is so quiet when it runs and the house is nice and cool. I am so glad I chose Broadley's to do this big job. They exceeded my expectations! Thank you! Tara from Galloway.

Joe P. in sales, jerry and paul in installation, were amazing! Joe made sure I got the right unit for my house, offered alternatives price point wise, and let me make my own decision. I never once felt like he was trying to "sell" me or push me in a certain direction. he was honest about what I needed, and very competitive price wise! The installers, jerry and paul were great too, super nice, prompt, and prepared to do the job! I'm so happy to have gone with broadley's, and know without a doubt who I'll be calling when I need things in the future! They knocked it out of the park!

I truly believe if you provide superior service your business will thrive. That is what I received from Broadley's getting a new A/C unit. I dealt with Jim in sales and the installation was done by Don and Jose. The correspondence and scheduling was quick, professional and done at a fair price. The installers were efficient, courteous and professional. I will recommend their service and call them again when needed. Job well done.

The Yense M and Mike M team was professional, on time and constantly consulted with me when installing a new A/C system. Yense did not hesitate making recommendations when asked.Although temperatures were far above normal the team completed their task on time and were careful not to damage or soil the carpet and stairs. The new system worked as advertised however time will tell the increase in efficiency. We would recommend Broadley and the "M" team to friends and family

From the very beginning w/ Cory to the installation w/ Sam & Chris ; service was TOP shelf. They were very knowledgeable in helping to choose a new system that was right for me, and that I will be happy with. The installation was so smooth and quick. Both Sam & Chris were very knowledgeable and courteous. I would highly recommend your services. Thanks again, you guys rocked it. 😎

Broadley's converted my single zone system into a two zone system with complete professionalism at a great price, thanks to our SalesRep Cory H. Don's "A-Team" of installers were very clean and quiet while they did their work. The systems were installed very professionally. They cared for my home as much as I do and it showed. Job Well Done!

My heater needed to be replaced after the worse weather and snow storm. I also had my air conditioner replaced at the same time. The guys who came to my house were amazing!!! They were polite and with all the snow outside my indoors didn't look like someone trekked through it. They answered every question I had. I would highly recommend.

Professional, Fair, and Fast!Thanks Broadley for a great job!.

We purchased 2 compressors for a rental property in Sea Isle City through Home Depot. the service was quick and we have had no problems. We also used them for my Mom's home in N Cape May - switched from electric to gas heat. The installation is very neat and well done. Easy to change filters and they came back quickly for a service call that turned out to be user error. I would highly recommend them.

I just used Home Depot to have my entire HVAC system replaced. Within one week of contacting HD I have a brand new unit that purrs like a kitten. These guys with Broadleys were quick, efficient, hard working, and very friendly. Mark from the sales department is one of the most straight forward, fast moving, friendliest vendor Reps I ever met. They were honest and worked with me to achieve my goals and budget restrictions. Great experience all around and will be recommending them to anyone. Price was on point and best I was quoted. I'd give more stars if possible. - Eric

I called them since my heater was blowing cold air. Their Technician came out and diagnosed a failed igniter, he replaced it and we had heat! Great Service and quick response!

Check Out Our Latest Special!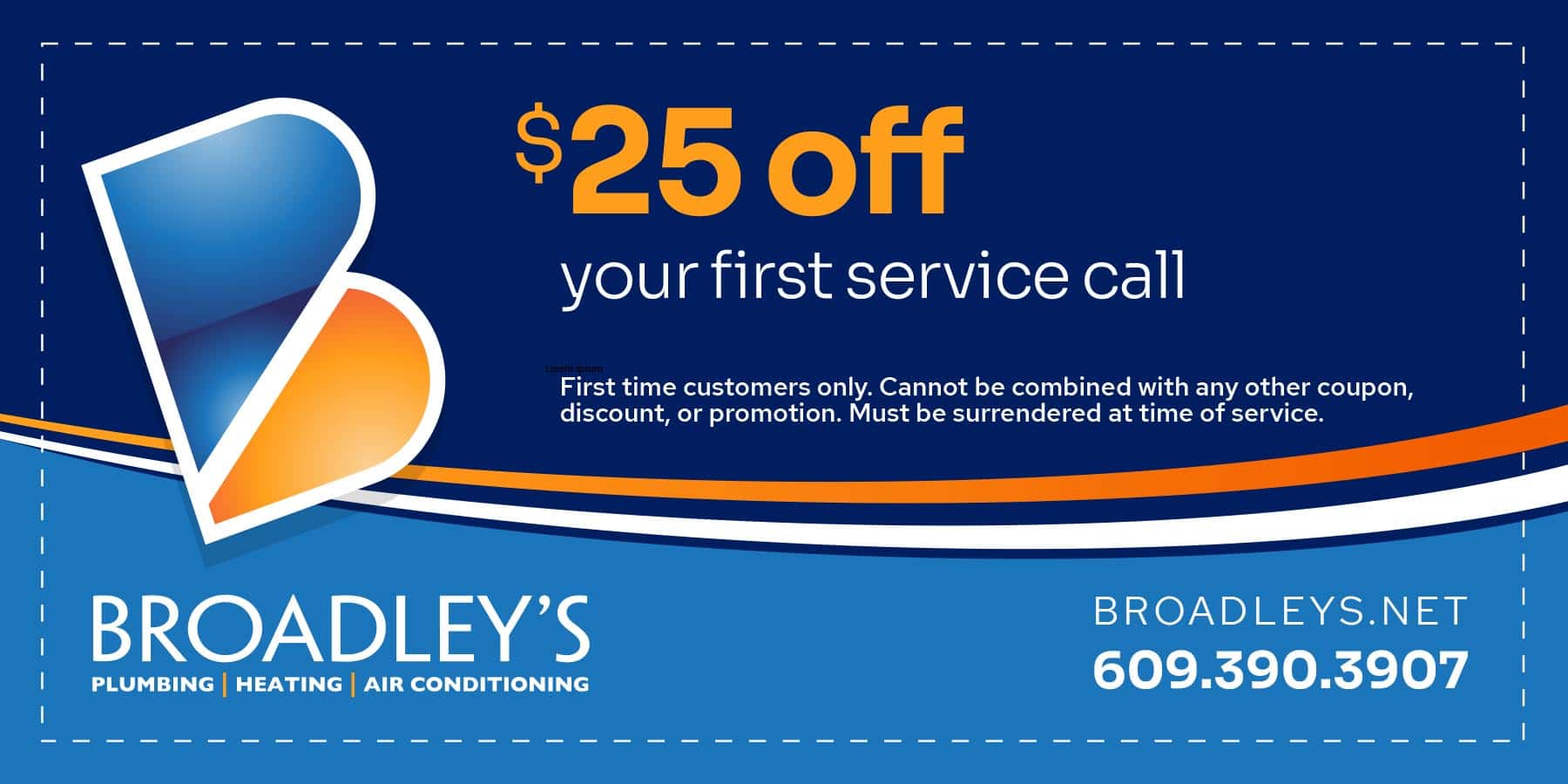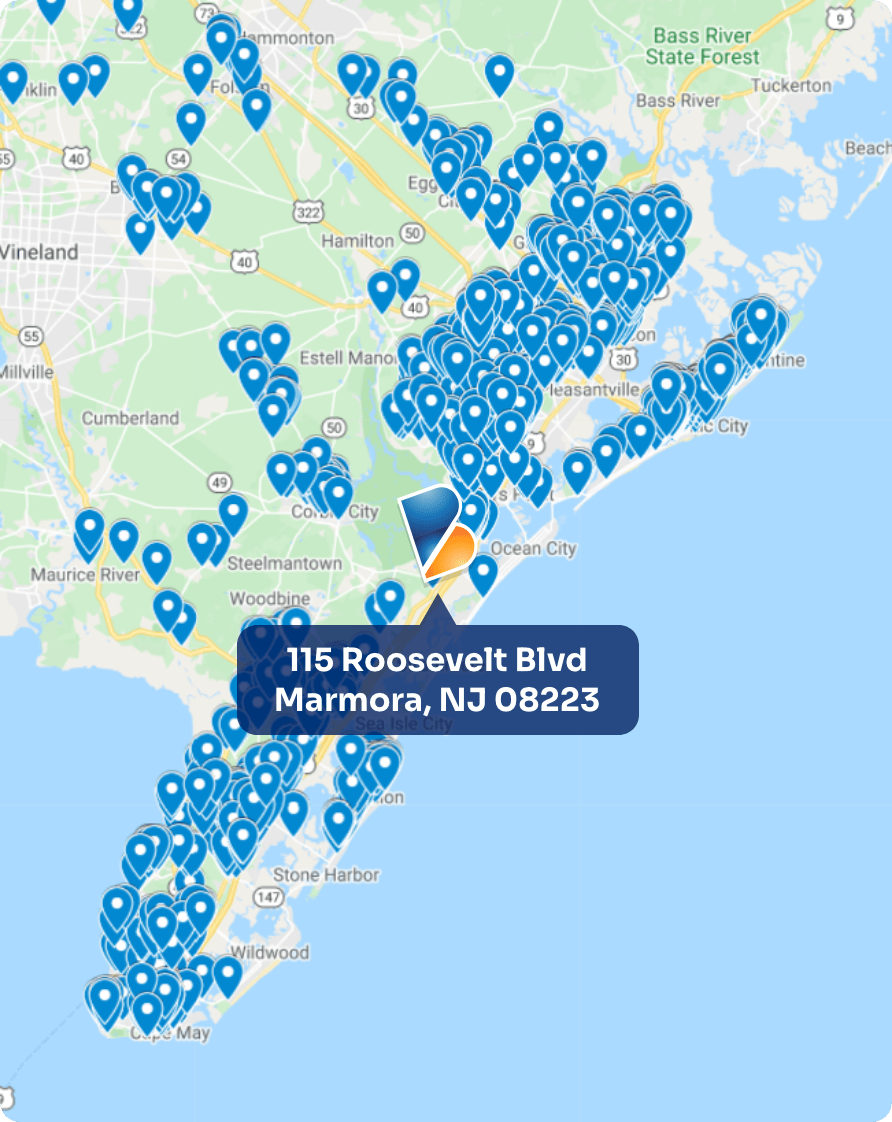 Proudly Serving the Following Areas:
Unsure if we service your area? Give us a call!
Proudly Serving the Following Areas:
Unsure if we service your area? Give us a call!
Are you ready to never worry about running out of hot water again? Do you want to lock up your vacation home after Labor Day and not worry about flooding over the winter? Or, are you looking to reduce your water and gas bills? Whatever you're looking for, a tankless water heater fits the bill!
Read More