Air Purification System For Senior Living In Little Egg Harbor, NJ
Our client, a retirement community in Little Egg Harbor, NJ, made it through 2020 without a single case of COVID-19. And, they called Broadley's to help keep it that way.
This community, which ranges from independent living to rehabilitation and nursing homes, launched its first action plan back in March. Now, they wanted to add an extra layer of protection for their residents and staff.
Along with limiting contact, social distancing, and enhanced cleaning regimens, the staff wanted to make the air in their facilities as clean as possible. This would be the best next step toward keeping people safe.
To do it, they called us here at Broadley's. Based in Marmora, we've served South Jersey's HVAC needs for more than a century. And, we're keeping up with all the latest indoor air quality developments to help keep all our customers safe and healthy.
In this case study, we'll explore:
The Indoor Air Quality Needs For Senior Living

Indoor Air Quality Strategies For Multiple Units

Benefits Of The Reme Halo Air Purifier
And, call, or email us here at Broadley's to find out how you can improve the indoor air quality in your South Jersey home or commercial space.
---
Problem: The administration at a retirement community with nursing homes wanted to improve their indoor air quality due to the Covid-19 pandemic.
Solution: Increased the air filtration on their current HVAC system and installed six in-duct Reme Halo air purifiers.
---
Air Conditioning in South Jersey
The Indoor Air Quality Needs For Senior Living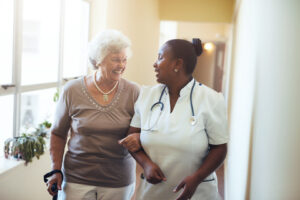 Indoor air quality is an essential topic for anyone. Without any sort of treatment, the air inside a building is often dirtier than what's outside. Indoor air pollution can cause breathing and health problems for anyone, but senior citizens are especially vulnerable.
Many residents at this, or any, retirement community are immuno-compromised. Emphysema, chronic bronchitis, and asthma are just a few common health challenges for people over 65.
Then, you're dealing with aging lungs — the older people get, the harder it is for their lungs to expel air. And, many seniors also experience acute respiratory distress syndrome. This ailment comes along in conjunction with other health issues and makes it hard to breathe.
Then, with all these challenges, we added the coronavirus pandemic of 2020. With millions of people worldwide contracting a deadly respiratory illness, seniors are among the most vulnerable.
With all this in mind, our client saw both the strategic value and health benefits of improving indoor air quality.
Not only would they help keep their residents breathing easier all the time. They'd also add an extra layer of protection against COVID-19 or any other similar diseases that may crop up.
Indoor Air Quality Strategies For Multiple Units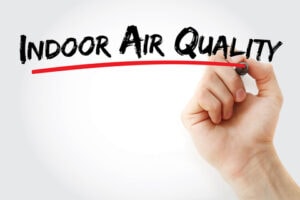 By the time Broadley's got involved, the retirement community's team already had a pretty good idea of what they'd need. Of course, we knew which tools and products could keep the air in their community clean.
But, there was an extra challenge here that we don't run into when serving people's homes or even some small buildings: Multiple dwellings, offices, and wings in a large building.
That meant not only having a lot of ground to cover. We also had multiple paths for the ductwork. It's not as if the air circulated in one neat loop through the system.
We walked through some options with the client and settled on the Reme Halo. These do a fantastic job of eradicating even the tiniest airborne particles — including viruses.
For this setup, we recommended six in-duct units. We'd install them at strategic points in the ductwork so that they'd cover all the residents' rooms, common areas, hallways, and offices.
Installing Reme Halos In A Retirement Community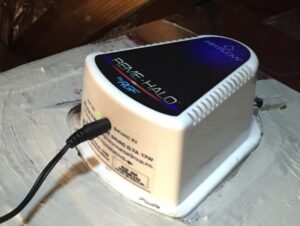 Once we mapped out the best points for each purifier, the installation was simple and straightforward. Each one gets installed fully inside the system. You see almost nothing from the outside.
The units have a stem with lights on them, so they look sort of like a wand with a base. We drilled a hole in the ductwork at each install point. The holes were big enough to fit the lights and part of the base.
Then, the bottom of the base acts as a cover, and we seal up the opening, so there's no air loss.
And that was it! Even for the whole community, the work took about a day.
Benefits Of The Reme Halo Air Purifier
Our clients went with the Reme Halo because it's a one-piece solution that eradicates all sorts of airborne contaminants — including, of course, viruses.
You can click the link below to get more information on how these work, exactly.
The long and short of it is that each unit sends out an ionic charge that neutralizes any pollutants in its path.
It's a proactive approach versus using a filter and black light. With those, you have to wait until the particles make their way through the system.
The Halo, on the other hand, reaches every nook and cranny. It works silently — the only thing the residents and staff notice is how much cleaner the air feels.

Air Purifier Installations For Retirement Communities In South Jersey
Broadley's handles air purifier installations for retirement communities, homes, businesses, or any space where you want to improve your indoor air quality. With more than a century in the industry, we have the expertise, the craftsmanship, and the excellent reputation you need to keep your residential or commercial space healthy.