Deck the Halls but Not the Heat Vents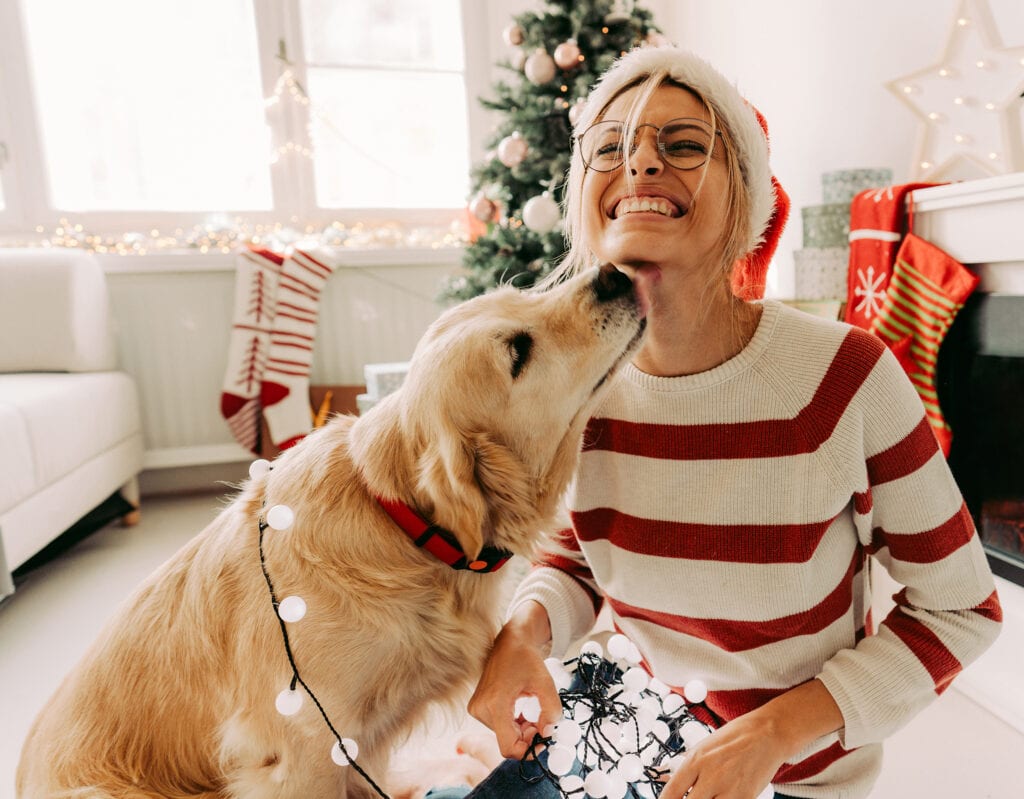 With the holidays upon us, it is the perfect time to remind ourselves how to maintain comfort and safety in our New Jersey homes during this bustling time of year.
It starts with an annual tune-up of your heating system to ensure it will keep your Cape May home comfortable and safe during the holidays and beyond.
Broadley's Plumbing, Heating, and Air Conditioning can help maintain your furnace, boiler, or heat pump. We offer convenient appointment times, and our qualified pros are experts in all kinds of heating, ventilation, and air conditioning (HVAC) equipment. An annual tune-up not only includes cleaning and adjusting system components but a thorough safety inspection. 
Clogged Filters
You can do your part to keep your furnace or heat pump running smoothly by routinely changing the air filter according to the manufacturer's guidelines. A dirty air filter can put the chill on holiday festivities by impeding airflow to your heating system. Restricted airflow can cause the system to overheat and shut off. Imagine that happening on a bone-chilling winter night.
Dirty filters also impair indoor air quality (IAQ) by circulating dust and dirt back into your living space. Breathing in particulate matter is not jolly! 
Elf on a Shelf—Not on a Mini Split
If you plan to decorate your Cape May home for Christmas, keep safety in mind as you trim the tree and hang mistletoe. Here are a few tips to consider:
Resists the urge to arrange your ceramic Christmas village on top of your wall-mounted mini split. The same goes for elf figurines, nativity scenes, and battery-powered lights. Keep the space around your HVAC equipment, including your furnace, boiler, heat pump, or individual room air handlers and radiators, clear of clutter. Let your HVAC system breathe—and keep figurines on a shelf.
At Broadley's, we know that no matter how committed you are to Christmas decorating, you have no plans to string popcorn around your air return vents or hang tinsel over your heat registers. However, you may inadvertently block a vent with furniture or your Christmas tree. Make unobstructed air vents a priority this holiday. Be sure nothing restricts airflow to and from your HVAC system.
Keep your fresh Christmas tree at least three feet away from heat vents, fireplaces, and radiators. The heat can dry your tree, making it more flammable. According to the National Fire Protection Association, a heat source too close to the Christmas tree causes one in every four winter fires. One of every 45 Christmas tree fires is fatal.  
Safety Monitors
Place a carbon monoxide (CO) detector in each room containing a gas appliance or gas heating system. For even more protection, install detectors in bedrooms and other areas where you spend time. Change batteries when the device signals low power. Malfunctioning gas appliances and heating systems may produce carbon monoxide, a colorless, odorless, deadly gas.
Check your smoke detectors to ensure they are operating correctly. Swap out old batteries for fresh ones.
Ventilate While Cooking
Whenever you cook, you should use the range hood in your kitchen for ventilation to rid the air of stale odors and pollutants from gas appliances, electric cooktops, and heated oils. If you plan to entertain during the holidays, be proactive about kitchen ventilation. A range hood rids cooking contaminants at the source of pollution.
If you do not have a range hood, consider using a fan to blow stale air through an open window. A portable air purifier is another option.
Broadley's can recommend a solution to improve your indoor air quality. We repair, replace, install, and maintain all kinds of products, including whole-house purifiers, ventilators, and filtration systems.
Plan a Merry, Safe Christmas
Take steps now to be comfortable and safe in your Cape May, NJ, home during the holidays. Broadley's is here to help with any of your HVAC or plumbing needs. Call us at 609-390-3907 or request service online.