How Can I Make HVAC Maintenance Easier?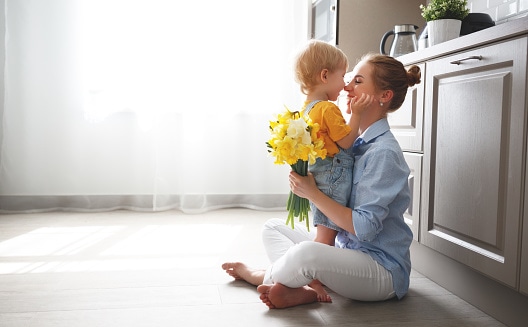 Are you keeping up with maintenance on the heating, ventilation, and air conditioning (HVAC) system in your Ocean City home?
At Broadley's Plumbing, Heating & Air Conditioning, our Family Comfort Plan helps you stay on track with preventative maintenance to support your plumbing and HVAC equipment. With the help of our experts, maintaining comfort and energy use in your New Jersey home can be a breeze!
HVAC Maintenance Tips
Simplify your life and ensure you remain consistent with HVAC maintenance by following these suggestions:
Remember to Change Your HVAC Filter Routinely
It's easy to forget when it's time to replace a disposable HVAC filter or remove and wash a reusable version—but you need to do so every 30 to 90 days. Consider marking it on your calendar or changing your filter on the same day every month.

Monitor Your Energy Use and Utility Costs
Whenever a utility bill arrives in the mail, hold onto it. Compare your most recent month with prior months. Do you notice a dramatic jump in your energy use?

If you determine your HVAC system is the culprit, opt for regular maintenance visits. This will help ensure the smooth and efficient operation of your system. Be sure to replace your equipment when it has outlived its useful service life.

According to the Department of Energy (DOE), heating and cooling account for approximately 43 percent of the average family's utility bill. Take back control over your expenses by being proactive with HVAC maintenance, especially when you notice your utility expenses increasing each month.

Know When It's Time to Schedule Routine Maintenance
It's critical to have professional maintenance performed at least once a year, but ideally, you should schedule maintenance prior to the change of season.

Be prepared by scheduling an air conditioning (AC) tune-up before the start of summer, which is when you rely on your AC to keep you cool and comfortable. For your heating equipment, schedule a tune-up in the early fall to keep you warm when the cold winds start blowing.

Simply put, be mindful of preseason tune-ups. This will offer you peace of mind knowing your heating and cooling equipment is working correctly and ready for the upcoming season's drop or rise in temperature.
Book Your Heating Tune-Up When You Book Your Air Conditioning Tune-Up
Since you know the best times for tune-ups are prior to the change of major seasons like summer and winter, be sure to schedule your professional maintenance visits ahead of time—and when you book one, book the other!

Booking your heating and air conditioning tune-up together is a great way to ensure you won't miss a critical professional maintenance visit. No need to call back for another appointment just a few months down the road—it will already be set! Just save the date.

Become a Member of Our Comfort Family Plan
The best way to keep up with essential HVAC maintenance services and get the most out of your equipment is by joining our Comfort Family Plan. As a club member, you receive an annual tune-up, reminders about upcoming service, repair warranties, and many more perks.

Your HVAC system will remain in top shape—all you have to do is join and let our professionals take care of the rest!
Register for Our Service Titan Customer Portal Account
Do you prefer self-service when it comes to scheduling HVAC maintenance? Or are you looking for convenient scheduling and payment options? Register for our Service Titan Customer Portal Account so you can log in to schedule services and keep tabs on your account.
Schedule Service With Our Professionals Today
Looking to schedule your next HVAC maintenance service today? Ensure your heating and cooling equipment in your South Jersey home is in top shape. Contact our Broadley's Plumbing, Heating, and Air Conditioning professionals for service at 609-390-3907 or request service online.