Protect Your Plumbing This Winter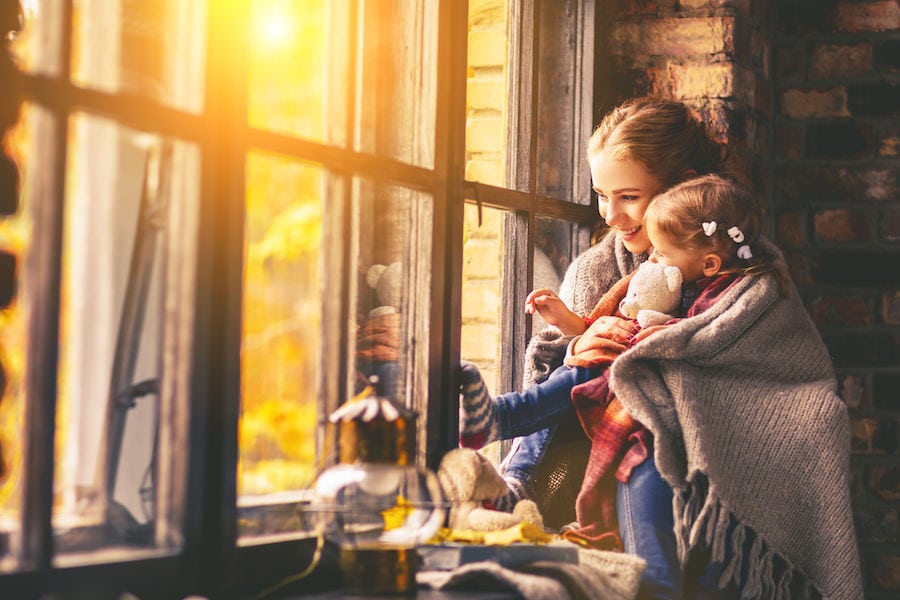 Winter will be here in the South Jersey Shore in less than three months, bringing with it freezing temperatures, snow, and ice that can wreak havoc on your home plumbing system.
If you own a vacation home or are a permanent resident in Marmora, it is time to get serious about preparing your water pipes, outdoor faucets, and water heater for the cold months ahead.
Broadley's Plumbing, Heating & Air Conditioning is your best choice for the job. We're a family-owned heating, ventilation, and air conditioning (HVAC) company that also provides plumbing services. Our expert plumbers install, replace, repair, and maintain pipes, faucets, bathroom and kitchen fixtures, sump pumps, water heaters, and more.
What If You Don't Prep Plumbing for Winter?
You risk a plumbing disaster—think Paterson Great Falls cascading over your basement floor.
Your pipes may freeze, causing the water inside the frozen section to expand and turn into ice. The water between the ice blockage and faucet exerts pressure that could cause a leak or burst pipe. When the frozen pipe thaws, water will flow continually from the damaged area unless you turn off the main water supply.
Water can flow from a half-inch broken pipe at 30 to 50 gallons per minute. Imagine your next water bill if that happens.
Outdoor pipes, outdoor faucets, plumbing in unheated basements, crawlspaces, exterior walls, and anywhere else pipes are exposed to freezing temperatures can cause thousands of dollars in damage if they crack or burst.
Damaged plumbing and water leaks can lead to growth of mold and mildew the longer they are undetected in your Marmora home.
According to the Insurance Information Institute (III), a source of unique, data-driven insights on insurance, water damage and freezing accounted for the second highest number of homeowner and renter insurance claims from 2015 to 2019. Approximately 1.9 percent of insured homes experienced a loss from water damage and freezing. The average claim was for $11,098.
Let Us Winterize Your Plumbing
Broadley's Plumbing, Heating & Air Conditioning has a 110-year history of solving HVAC and plumbing problems in Marmora. We offer a maintenance strategy that can help your pipes, water heater, and plumbing fixtures weather freezing temperatures.
Our trained professionals check for leaks, inspect all plumbing fixtures, and turn off the water in your vacation home or rental property. In your permanent residence, we shut off water to
outdoor faucets and other fixtures that might freeze in cold temperatures. We also bleed water from your pipes and water heater.
A Smart Device for Your Plumbing
Broadley's Plumbing, Heating & Air Conditioning also recommends Flo by Moen™, a 24/7 security system that safeguards against leaks and water damage.
It consists of Smart Water Shutoff, which is installed on the main water supply line, and Smart Water Detector, which can be placed anywhere in your home. Both devices are connected to an app on your smartphone.
The app tells you the flow rate, pressure, and temperature of the water in your home, along with information about water use. It also sends alerts, troubleshoots problems, and enables you to shut off your water no matter where you are.
Broadley's Plumbing, Heating & Air Conditioning is happy to answer your questions about this new technology. Let us install the Flo by Moen in your Marmora home.
DIY Winter Prep for Your Plumbing
There are a few simple steps you can take to protect your plumbing this winter:
Safeguard your outdoor faucets with protective covers available online and at home improvement stores.
Drain the water from outdoor hoses. Store them in your garage or shed.
Insulate your water heater and exposed pipes.
Turn off the main water supply valve and open faucets until the water in your pipes has drained. This is essential for an unoccupied vacation home.
Heat your home when you are on vacation. The thermostat should be no lower than 55 degrees Fahrenheit.
Give the Plumbing Experts a Call
Avoid frozen pipes and water damage this winter. Contact your trusted professionals at Broadley's Heating, Plumbing, & Air Conditioning for all your HVAC and plumbing needs in your Marmora, NJ, home. Call 609-390-3907 or request service online.