What Are the Benefits of Broadley's Family Comfort Plan?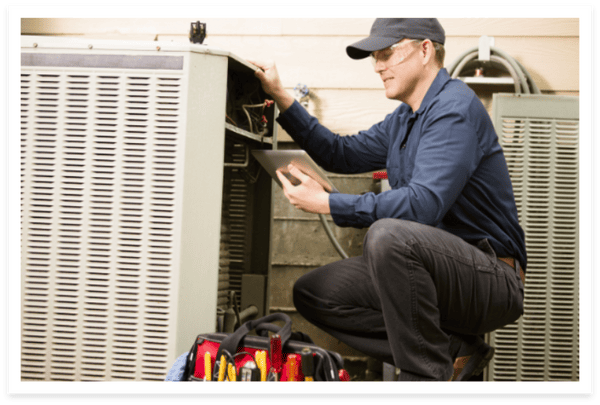 It's safe to say just about everybody likes saving money and getting the most out of their investments—and your Ocean City home's heating, ventilation, and air conditioning (HVAC) equipment is no exception.
So how can you save on your heating and cooling costs and ensure your system runs efficiently for many years to come? The answer: maintenance.
Broadley's Plumbing, Heating & Air Conditioning is proud to offer our Family Comfort Plan to help ensure your equipment receives the critical annual maintenance visits it needs to operate at peak capacity. Our professionals constantly look for ways to improve your comfort and safety inside your New Jersey home.
Look no further than Broadley's Plumbing, Heating & Air Conditioning for a team you can count on to tackle all of your heating and cooling needs.
What Our Family Comfort Plan Offers
Signing up for our Family Comfort Plan is the best way to keep your equipment in top shape for its expected service life. Here are a few of the benefits our members enjoy:
Annual tune-ups.
Routine service reminders about upcoming visits and when you're due for service.
Repair warranties that protect your equipment and your pocketbook.
Convenient monthly payment options so you can stay within your budget.
Inflation protection for your peace of mind.
Priority status so you receive service when you need it!
Loyalty credits to put toward a new unit in the future.
Option to add water heater maintenance services to your plan.
Our Family Comfort Plan provides all of this and so much more! You can rest easy knowing your equipment is being cleaned, inspected, and maintained by our Broadley's Plumbing, Heating & Air Conditioning professionals and prepared to run efficiently year after year.
Can the Family Comfort Plan Save Me Money?
Yes! The cost of regular HVAC maintenance is really an investment into the future of your system.
In addition to getting the most value from your equipment, you can also enjoy savings on your heating and cooling costs. When your system operates most efficiently, it uses less energy—which lowers your monthly utility expenses!
According to the U.S. Department of Energy (DOE), preventative maintenance keeps your system running so efficiently that it can translate into savings of up to 30 percent on your energy costs! With savings that great, your maintenance plan will practically pay for itself.
Another way you save is by being proactive. If our experts uncover any issues or concerns, we will recommend the appropriate repair and, with your permission, restore your equipment so it works properly again. This helps you avoid unexpected breakdowns in the future that would otherwise have higher repair costs.
When your system is routinely checked, maintained, and cared for by our professionals, your system will be less likely to have trouble or need a repair at all. Although it is possible for issues to crop up here and there, most of our repair calls are due to a lack of HVAC maintenance. Stay a step ahead of an HVAC problem by scheduling regular maintenance visits!
Let Us Address All of Your HVAC Needs!
Whether it's to schedule a maintenance visit for your Ocean City, NJ, home's HVAC equipment or you are looking for other HVAC services, Broadley's Plumbing, Heating & Air Conditioning is here for you. Let us be your trusted source for all your HVAC needs. Call us today at 609-875-2758 or request service online.