What's the Difference Between a Tune-up and Safety Check?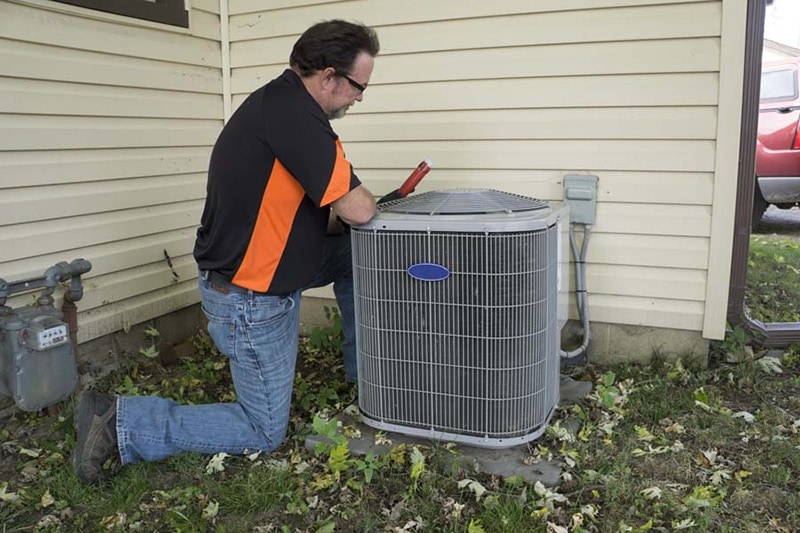 Is the heating, ventilation, and air conditioning (HVAC) system in your New Jersey home not working properly? Broadley's Plumbing, Heating & Air Conditioning offers safety checks during all tune-ups. These two services may seem alike, but they each provide their own benefits.
Tune-ups vs. Safety Checks
Tune-ups and safety checks are both necessary to ensure your HVAC system remains in good condition. Having both of these performed by our Broadley's Plumbing, Heating & Air Conditioning experts also keeps you in compliance with the system's manufacturer. A tune-up involves cleaning the different parts of your system while a safety check focuses on inspecting your system. Our tune-ups always include a safety check as part of the service call.
Benefits of a Tune-Up
Homeowners understand the benefits of preventative maintenance here by the Jersey Shore, where clogs from sand and corrosion from the saltwater are more common than in other areas in the state. A heating and air conditioning (AC) tune-up is even more essential when you're close to the ocean because the risk of breakdown is more likely.
With the help of a tune-up performed by our heating and air conditioning experts, you can expect savings of up to 20 percent on your energy expenses, improved indoor air quality (IAQ), and reduced risk of a breakdown. Since ENERGY STAR® reports heating and cooling expenses account for about 42 percent of your entire energy bill, these are great incentives to get your HVAC system the tune-up it needs.
When Is the Best Time for a Tune-Up?
At Broadley's, we recommend seasonal maintenance to ensure your heating and air conditioning system is working properly. Be sure to schedule your air conditioning tune-up in the early spring and a furnace tune-up in the early fall to get the best results from your HVAC system.
What Is a Safety Check?
An HVAC safety check allows our team to ensure all components and equipment are safe and working as designed. If you are experiencing a problem with your HVAC system, our Broadley's professionals may begin with a safety check to diagnose the problem and resolve it.
Safety checks are also automatically performed during a tune-up with us. We do this as an extra measure to be sure your system is operating efficiently.
What Happens During a Safety Check?
Our Broadley's professionals will assess your electrical connections, pressure gauge, air filter, thermostat, voltage, exhaust flue, blower motor and fan, heat exchanger, control board, burners, pilot assembly, relays, belts, wiring, sensors, gas line, water leaks, and all necessary heating and cooling components.
Other safety checks our professionals will do include checking the ignitor, flame sensor, airflow, evaporator coil, refrigerant levels, and dampers.
Our Residential Service Plan Keeps Maintenance Simple
Ensure you never miss a tune-up or safety check by opting for Broadley's residential service plan. We offer plans on heaters, air conditioners, standard water heaters, tankless water heaters, and ductless units.
Our residential service plan includes an annual tune-up with cleanings, 15 percent discount on repairs, guaranteed same-day service, reminders, no diagnostic charge, and standard filter replacement. Speak with our Broadley's professionals to learn more or to sign up for the plan today.
We Are the Heating and Air Conditioning Experts
No matter what your heating and cooling needs are here in Linwood, NJ, our Broadley's Plumbing, Heating & Air Conditioning experts can take care of it all. Call us today at 609-390-3907 or request service online.