Seven HVAC Problems To Watch For When Buying A Home In South Jersey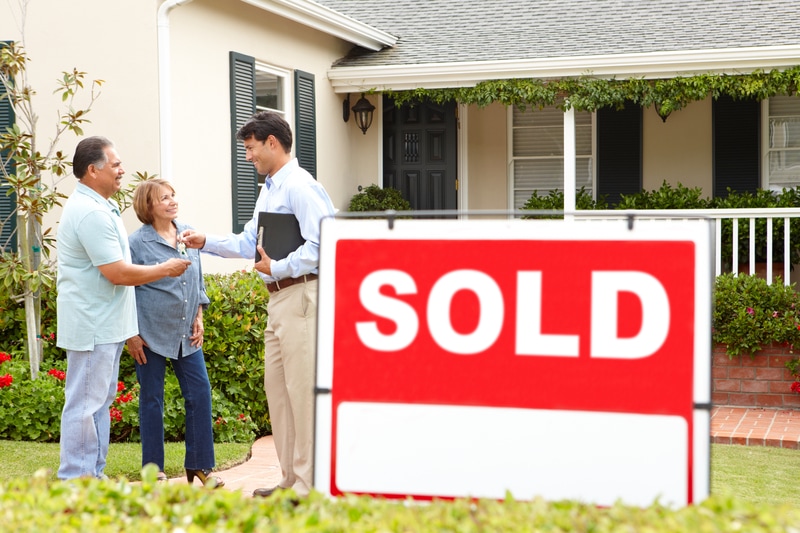 There's plenty to take into account when you're on the hunt for a new house. Heating and cooling may not be on the top of your list. But you also don't want a problem to sneak up on you after closing.
That's why we're outlining seven common HVAC problems that spring up in South Jersey homes.
That said, there's plenty of newer construction from Avalon to Marmora, where everything is up-to-date. And, investors are buying up old properties and rehabbing them.
At the same time, however, there are still neighborhoods where natural gas is not yet available. And, places like Cape May are known for houses that are 100 years old or older.
In these cases, you may run into problems or situations that you're not expecting if you've always had a house with updated heating and cooling.
But that's still no reason to let a home's HVAC system chase you away from your dream home! Instead, keep these seven points in mind when you're looking at a house.
You'll also have a home inspector help you make sense of everything later in the process. And Broadley's is here to help!
You'll better understand a home's heating and cooling system with a quick furnace inspection. Or, call us if you know you'll want to make updates. We'll help you find the best solutions for your home, your budget, and your needs.
Read More: Heating And Cooling Is Important When House-Hunting. Here's Why.
Seven HVAC Warning Signs When You're Looking To Buy A House
Keep an eye out for these potential heating and cooling problems! They may not mean a house isn't worth buying. But, you'll want to keep them in mind when it's time to make an offer:
Outdated Electrical Service
100 Amp Electrical Service 
Old Oil Tank On The Property
Oil Heating In General
Old HVAC Equipment
Leaky Ductwork 
Rooms With No HVAC
If you want to add central air conditioning to a historic home or older dwelling, you need to make sure the wiring is up to the task. And, there are two red flags that the electrical service won't be up to the task.
The first is a phrase that will make any electrician today shudder: "knob and tube." It's an ungrounded and otherwise outdated wiring system. It isn't rated for moisture and can start a fire if it shifts and comes into contact with building materials.
It went out of fashion in the early 20th century, but you'd be surprised at how many old homes still have it today. The problem is that the wiring most can't "keep up" with the amount of power the HVAC unit will draw.
You can get an electrician to rewire the house (and you should no matter what), but it can cost thousands of dollars. And, they may have to rip through a couple of walls to get to everything.
100 Amp Electrical Service
100-amp service is not nearly as outdated (or dangerous) as knob and tube. And, it's tougher to spot. The wiring itself looks about the same as modern wiring. But, the giveaway is in the electrical panel.
That's where an electrician, home inspector, or HVAC contractor will realize you don't have enough power for central air.
We won't get too deep into how it all works here. But, the long-story-short is that anything less than 200 amps can't support central air.
It's not nearly as big a job to change out the panel as it is to rewire the house. But, it's worth considering.
Old Oil Tank
This one's still a problem sometimes near the Jersey shore: A decommissioned oil tank somewhere on the property. If it starts leaking, you're looking at a lot of money to clean it up.
You can click here to read our more in-depth article on the subject. For now, learn the warning signs of an old, leaking tank. And, remember to read over the seller's disclosure.
Oil Heat
Oil heat isn't necessarily a problem. But, if you asked us to choose a heating system for our own homes, it would be at the bottom of the list. It's dirty, it's expensive, and it's outdated.
Decades ago, it was the best solution for South Jersey areas that didn't have natural gas. Now, however, more towns than ever have that service. And, there are plenty of better options available.
Case Study: Oil-To-Gas Conversion In Cape May Courthouse, NJ
Old Equipment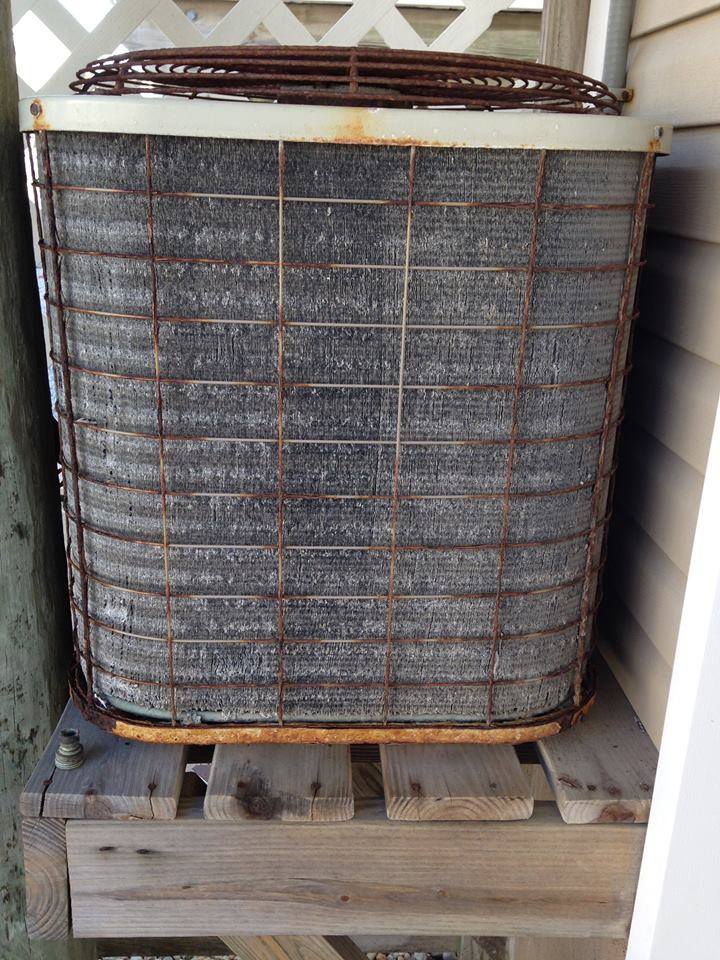 On average, furnaces and central air last around 15 years. Water heaters go for a decade, and we've seen old boilers last 30 years.
Of course, that's if the previous owners have properly maintained and cared for the equipment. But, even old equipment that's operating just fine can be a bartering chip when it comes to your offer or for credit after a home inspection.
You can also call us here at Broadley's for a furnace certificate. We'll look over the unit and run the serial number to give you a more detailed analysis than a home inspector.
Leaky Ductwork
If you spot rust, holes, or splits in the ductwork, expect weak air circulation in the winter and summer.
That usually means upstairs rooms that are always too hot or too cold. Or the system works extra hard to make up for lack of pressure.
You can have it sealed or replaced. But, remember: you can usually only see a small amount of the ductwork. There may be hidden damage.
Rooms With No HVAC
Once again, we're looking at older homes here: three-story Victorians or homes where a previous owner finished the attic or dormer into additional living space. A lot of times, those top floors don't have ductwork. And that means no heating or cooling.
In these cases, you may see baseboard heaters or window ACs up there. It's expensive and labor-intensive to add more ductwork. And, you'll get very weak pressure that far from the furnace.
Your best bet in these cases is a ductless mini split that runs efficiently and does a fantastic job of treating any problem room in the house.
Read More: Four Benefits Of Ductless Cooling For Third Floors And Attics
Heating And Cooling Repair, Service, And Installations In South Jersey
This article may have seemed like a lot of doom and gloom. But, it doesn't have to be! You can address most of these heating and cooling problems with the right HVAC contractor.
And, here in South Jersey, Broadley's is the place to call! We've handled heating and cooling repair, service, replacements, and installations for more than a century. Call us today for a free consultation.