NJ Clean Energy Rebates For Heaters And Air Conditioners [2020]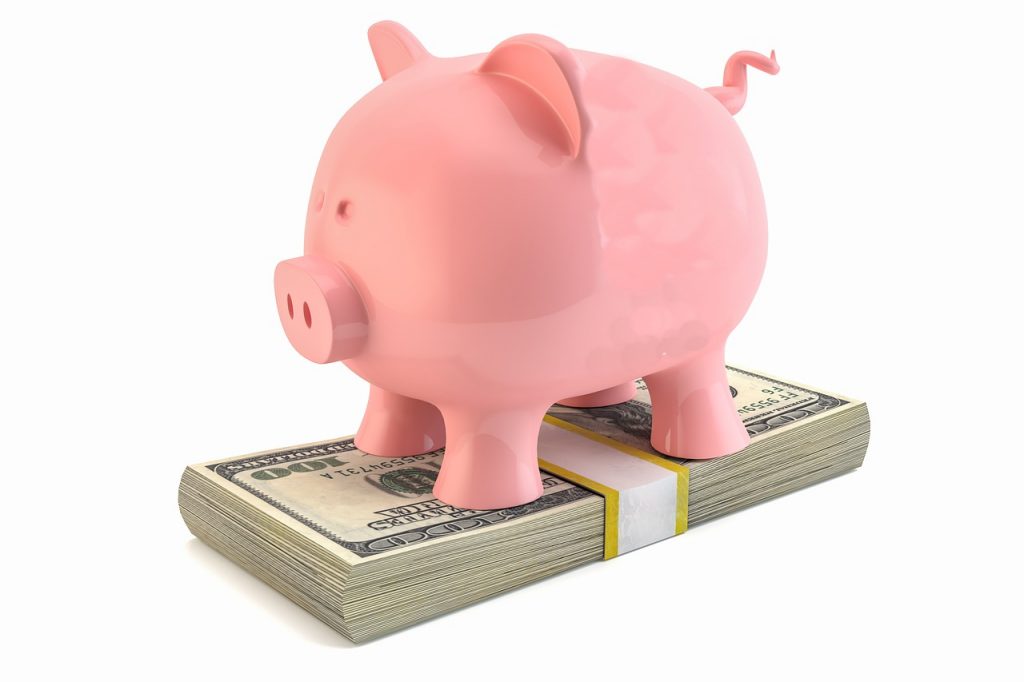 NJ Clean Energy rebates for heaters in Ocean City, NJ (Updated 2020)
Updated February 2020
New Jersey homeowners can get rebates ranging from $300 to $4,000 when they replace old heaters and air conditioners with energy-efficient models. In this article, we break down how to find eligible equipment and apply for these offers.
We updated this article from last year. We also spoke directly with representatives from NJ Clean Energy and the New Jersey Board of Public Utilities in February of 2020 to make sure everything's up to date. The rates we quote here are valid through June of 2021.

And, if you need an extra incentive to apply: The money, technically, is yours, to begin with.
Check your utility bills for the "Societal Benefits Charge." It's generally around or under four percent of the total charge. That money goes into a statewide fund for these rebates.
"Each month, every customer pays into that on their gas and electric bills," said a NJ Clean Energy spokesperson. With the rebates, "You're being provided a reduced cost for the system. This is an opportunity to get free money."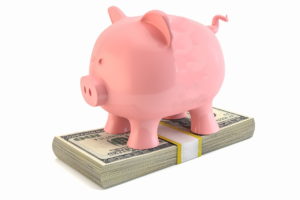 Along with saving money, you're also helping save the environment. When an appliance is energy-efficient, that means it uses less oil, gas, or electricity to do the same job — or better — as a model that uses more of these resources.
So, when you switch, you reduce your impact on the electric grid and reduce your carbon dioxide and greenhouse gas emissions.
If you're in the market for a new gas heater, oil furnace or water heater in Ocean City, Marmora, Avalon, Stone Harbor, or anywhere on the Jersey shore, then you're in the right spot. We'll cover:
Available rebates in southern New Jersey
What models qualify
How much you can get back
How to apply
Meanwhile, if you have more questions, give us a call here at Broadley's.
NJ Clean Energy Rebates for Heaters
In the Garden State, NJ Clean Energy works offer rebates for new heaters in South Jersey and along the shore. At a glance, these include:
$250 to $500 for gas furnaces
$700 to $950 for water heaters and gas furnaces
$300 for boilers
$700 for boilers and water heaters
The eligibility for each model depends on its AFUE or UEF ratings, which we'll go into next.
AFUE Ratings and How They Affect Rebates
AFUE stands for "Annual Fuel Utilization Efficiency." It measures how much fuel your heater uses to produce heat versus how much gets lost through the exhaust process.
The higher the ratings, expressed as a percentage, the less fuel you lose.
Today, a new gas furnace, for instance, needs a 78 rating or higher. The requirements for a rebate are even higher.
For NJ Clean Energy, gas furnaces need either 95 or 97 percent AFUE. Oil furnaces need 85 percent. Oil boilers must be 87 percent, and gas boilers 90 percent.
Water heaters, UEF and Capacity
For water heaters, we look at Uniform Energy Factor or UEF.
This measure uses a consistent set of standards from the US Department of Energy to measure the efficiency of water heaters.
Before this, various manufacturers used different measures for how much energy it took their models to heat the water and keep it warm. That made it difficult, if not impossible, to compare your options.
So, the UEF rating lets you compare across models and brands.
For tank heaters using natural gas and propane, you can get $300 back on models with less than 55 gallons of storage and a UEF of .64 or higher. Or, more than 55 gallons and UEF of .85 or higher.
Tankless heaters with less than two gallons of storage require at least a .90 UEF rating.
Meanwhile, a model using an electric heat pump needs a 2.0 UEF or higher. But, you can get a higher rebate: $750, which is significantly more than those other models.
NJ Clean Energy Rebates for Ductless Mini Splits
Ductless mini splits are much more energy-efficient than gas, oil, or other electric heating options. And, you can get anywhere from $600 to $2,000 in rebates from NJ Clean Energy for installing a new system.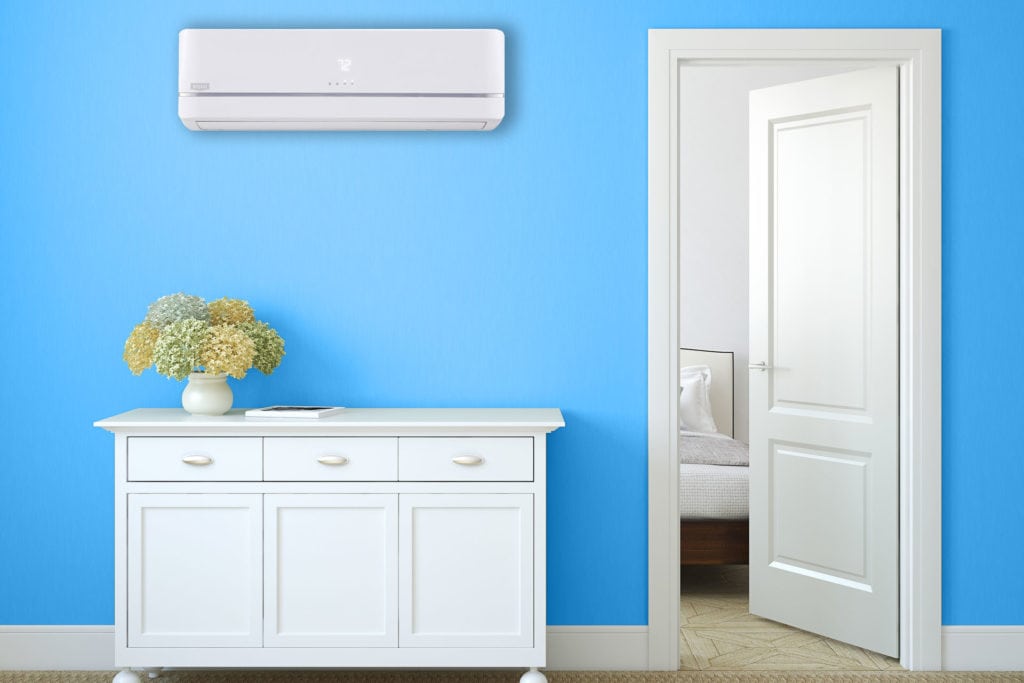 You can check out more about these systems here and here.
And, when it comes to rebates, the acronyms are:
EER (Energy Efficiency Ratio);
SEER (Seasonal Energy Efficiency Ratio);
HSPF (Heating Seasonal Performance Factor)
In a nutshell: EER and SEER measure how well the system provides air conditioning (most handle heating and cooling). HSPF measures the efficiency of the heat pump.
You can get $600 back for setups that, combined, have 16 SEER, 13 EER, and 10 HSPF ratings. Or. $1,000 for 18 SEER, 13 EER, and 10 HSPF.
Then, you move into cold climate heat pumps. Single-unit ductless setups that meet requirements get a $1,000 rebate. A multi-zone system can get you $2,000 back.
Single-unit systems must be 20 SEER, 12 EER, 12 HSPF. Multi-zone systems must be 18 SSER, 12 EER, 10 HSPF.
Air Conditioning Rebates for High-Efficiency Models in New Jersey
Rebates for energy-efficiency air conditioners in New Jersey range from $300 to $2,000. Some of these models fall under the ductless mini splits and heat pumps. But, you can also apply for traditional central air systems.
If your new central air is 16 SEER, 13 EER, you can get $300 back. Or, an 18 SEER, 13 EER model gets you a $500 rebate.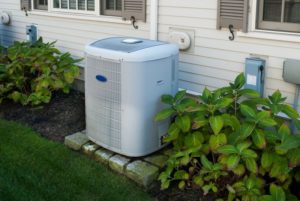 Home Performance With Energy Star Program
Separate from the rebates is New Jersey Clean Energy's "Home Performance With Energy Star" program. It's a more comprehensive offer for "whole house solutions" to improve your indoor air quality and lower your energy bills.
This program begins with an energy audit to identify how to make your home healthier and more energy-efficient.
Based on the recommendation from that report, you can get up to $4,000 in rebates for making improvements to your home.
These include the appliances we've been covering along with other work such as air sealing and adding attic insulation.
You can take part in the individual rebates and Home Performance program. But, you can't get two rebates for the same item.
So, for instance, if you purchase an eligible water heater, you can apply for the individual incentive or go through Home Performance — but not both.
How to apply for NJ Clean Energy Rebates
You can apply for the NJ Clean Energy Rebates through their website here. Or, call (866) 657-6278. But, be warned: There's a lot of paperwork involved.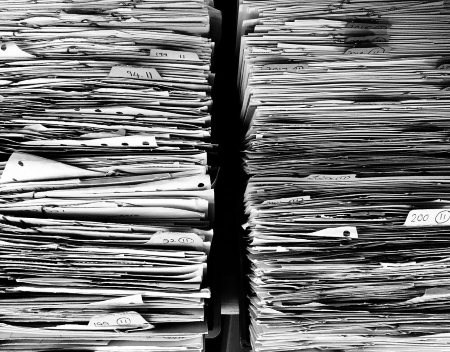 For that reason, the NJ Clean Energy spokesperson recommends having your contractor apply.
"It's very specific and technical. If you provide the wrong information, the application bounces back, and then you have to start over again," she warned.
As long as the contractor has appropriate state licensing, then they're eligible to submit.
For the rebate, you'll need the load calculation, the manufacturer and model of the unit, including the model number, and itemized invoices showing your total cost.
Next, you need warranty registration information, a distributor's invoice, and a copy of an AHRI certificate verifying the AFUE, SEER, EER, HSPF, or UEF ratings.
Finally, you need to show a municipal building permit or permit application showing you're approved to have someone install the unit.
It can take up to 120 days to receive the rebate. But, you can check the status on their website.
Meanwhile, if you have any more questions, or are looking for an eligible HVAC company with an excellent reputation in Atlantic and Cape May counties, call or email us here at Broadley's.