Keep Pollen Out of Your Living Space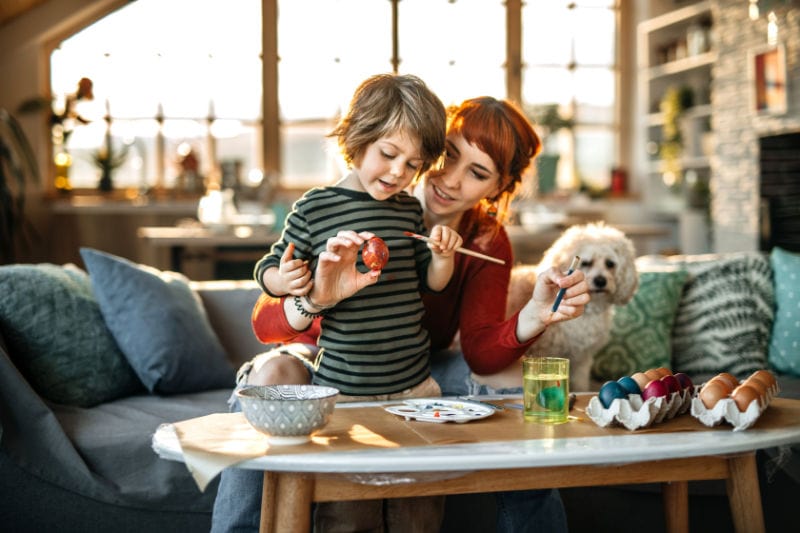 If you plan to hide and hunt for Easter eggs along the South Jersey shore this month, you may want to move the action indoors, especially if you suffer from allergies.
Juniper, elm, and maple trees are among the top outdoor allergens this time of year, contributing to increased pollen levels in local communities this spring.
As more trees and weeds bud, flower, and release pollen over the next month, the concentration of allergens in Marmora likely will increase. That means more sniffling, sneezing, and respiratory problems for anyone sensitive to pollen.
Broadley's Plumbing, Heating & Air Conditioning cannot stop Mother Nature, but we can work wonders with your indoor air quality (IAQ). Our expert technicians are well-versed in heating, ventilation, and air conditioning (HVAC) accessories that screen everything from dust to viruses to pollen.
We can help you choose a product that protects your indoor air and enhances your comfort. Most systems operate inside ductwork or in conjunction with your HVAC system. You won't even notice them working, but you will feel the difference they make in your air.
Banish Pollen From Your Home
Implementing a few common-sense strategies can keep pollen and other contaminants outdoors and help you control your seasonal allergies.
Keep windows closed and stay inside on windy days when the breeze spreads pollen around our Marmora neighborhoods. Pollen counts tend to be high in the early morning after sunrise and lower after a rain shower. Use your air conditioner to cool off indoors.
Wear a mask when you work outdoors in the garden, and wash your hands once you are back inside your house. Consider showering and washing your hair after spending time outdoors when the pollen count is high.
Change and launder your clothing. Use your dryer rather than line drying sheets and clothing outdoors. Avoid tracking pollen through your home by wearing slippers and leaving shoes at the door. Clean your floors often with a vacuum that uses a HEPA filter.
Improving Air Quality
The Mayo Clinic suggests using a high-efficiency filter in your HVAC unit, a portable HEPA filter air purifier in your bedroom, and a dehumidifier to remove excess moisture from the air.
At Broadley's, we take a whole-house approach to cleaning indoor air. We can recommend a purification system that removes pollen and destroys many other contaminants, such as pet dander, germs, smoke, cooking fumes, and particulate matter.
Contaminated air affects the comfort and well-being of your family and your guests. If you plan to entertain this Easter, consider improving your living space with indoor air quality technology.
Indoor Air Solutions
We offer the REME HALO® and REME-LED® air purification systems that use ionization to clean the air. They distribute low levels of hydrogen peroxide throughout your home, causing particles to clump and making it easier to filter them out.
We also recommend Aprilaire's high-efficiency media air cleaners. These systems use high-efficiency filters to screen out contaminants. For example, Aprilaire's Allergy & Asthma filters catch up to 96 percent of microscopic airborne particles.
Installing a ventilator in your Marmora home is like opening a window for fresh air. Aprilaire and Bryant ventilators bring filtered air into your home while sending contaminated air to the outdoors. They even condition the fresh air as it enters your home, cooling it in summer and warming it in winter.
Whole-home dehumidifiers and humidifiers can maintain the appropriate amount of moisture in your home. Too much humidity can cause mold growth. Too little water vapor in the air can dry your skin and damage wood floors and furniture. Broadley's can recommend which HVAC accessory you need in your home.
Allergy-Proof Your Indoor Air
Let our qualified professionals at Broadley's recommend a solution to improve the indoor air quality in your Marmora, NJ, home. Call us at 609-390-3907 or request service online.