Oil-To-Gas Conversion Increases Energy Efficiency In Marmora, NJ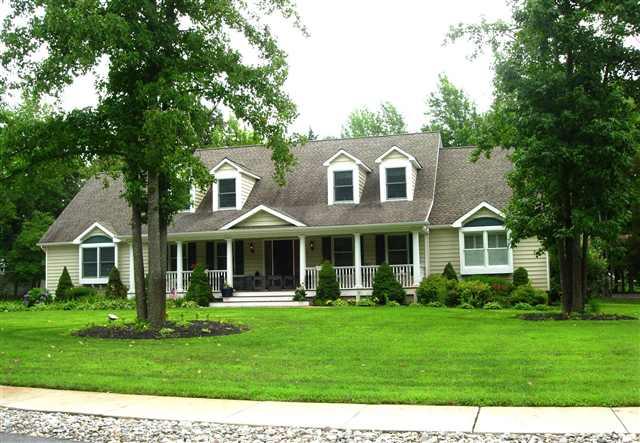 Oil-to-Gas Conversion Increase Energy Efficiency in Marmora, NJ: Case Study
Our homeowners in Marmora had a great run with their old oil boiler. With proper care and maintenance, it passed the 30-year mark!
Unfortunately, not even the best systems last forever. And, after 33 years of service, it was time to retire this unit.
But, our homeowners wanted to make the most of this change. So, before their boiler stopped working altogether, they began looking for high-efficiency replacements.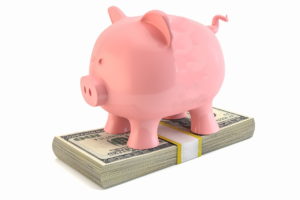 That led them to consider an oil-to-gas conversion. But, that would take a lot more than just swapping out boilers.
Fortunately, they called Broadley's. We helped them navigate what they'd need to do to make the switch — and how to spend as little as possible while still doing it right.
In this case study, we'll look at how our homeowners knew it was time for a new system — and how they saved money on their new unit and energy conversion.
---
Problem: A 33-year-old oil boiler was no longer working well and needed replacement. Our homeowner wanted a system with better energy efficiency and overall cost-savings.
Solution: Ran a gas line to convert to natural gas and installed a high-efficiency gas boiler with 0% financing.
---
Signs Your Oil Boiler is Ready to be Replaced
There are plenty of red flags that tell you it's time to consider replacing a boiler. Here are four big ones:
Unit is More Than 15 Years Old
Your Home Takes Longer to Heat Up
It Needs More Oil to Work
The Unit Needs More Repairs
Unit is More Than 15 Years Old
Many boilers, like this one, last a lot longer than 15 years. However, once a unit reaches that age, it's time to start considering whether or not you'll need to replace it soon.
Of course, age alone doesn't mean you need a new system. But, if you're noticing some of the other signs as well, it's time to start considering whether you should replace it soon rather than continue fixing it.
Your Home Takes Longer to Heat Up
One benefit of oil heat is that is burns hotter than gas. As a result, people have always noticed that their homes warm up faster than houses with natural gas.
However, as your system starts breaking down, you may notice you're chilly more often before the house reaches a comfortable temperature. The system is struggling to do the job.
The early winter weather this year tipped our homeowners off to the problem. They knew the home usually wasn't this chilly, even with a sudden temperature drop.
It Needs More Oil to Work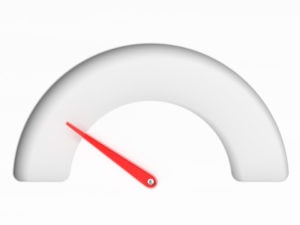 Our homeowners also noticed their unit would be closer to empty every time they got their regular refill.
This problem is common with older units. As they struggle to keep up with your house's demand, they require more fuel to get the job done.
The Unit Needs More Repairs
Besides not heating as well, older units will also break down more often. That's a big red flag telling you to start looking at new units.
Otherwise, you'll keep sinking money into a heater that's only going to break down for good soon.
Fortunately, our homeowners hadn't needed too many extra repairs. They'd taken great care of their HVAC system over the years. But, they were noticing the other problems we mentioned.
So, before the winter kicked in, they called us about their options for a new HVAC system.
And, they were ready for a major change.
Oil-to-Gas Conversion in Marmora, NJ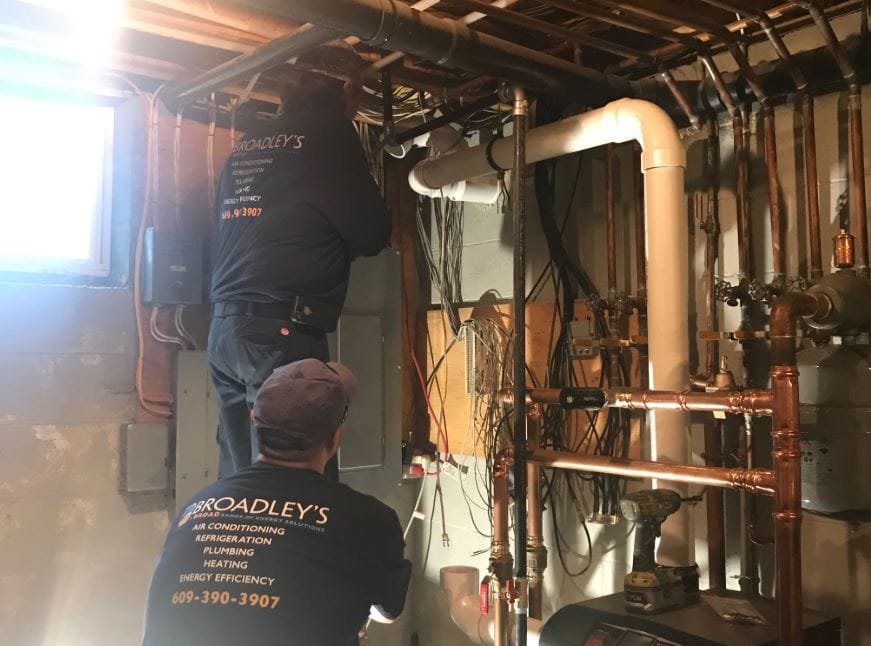 Our homeowners were interested in using less energy — and paying less for their heat — overall.
And, a lot had changed since they last replaced their HVAC system.
First of all, heaters across the board have become much more energy-efficient. They use fewer resources, be it natural gas or home heating oil, to generate the same warmth as older units.
So, virtually any new model would be an upgrade from their old one.
But, our homeowners wanted to do better.
The other big change over the last 30-plus years was natural gas becoming available in more neighborhoods.
Our homeowners asked us plenty of questions about energy efficiency and oil-to-gas conversion. And, when they were confident they had all the information they needed, they signed on for the switch.
Saving Money With Natural Gas Conversion in Marmora, NJ
Our homeowners in Marmora, NJ saved money three ways with their oil-to-gas conversion:
Better Energy Efficiency
Zero-Interest Financing
Rebate On New Equipment
Let's break these down.
Better Energy Efficiency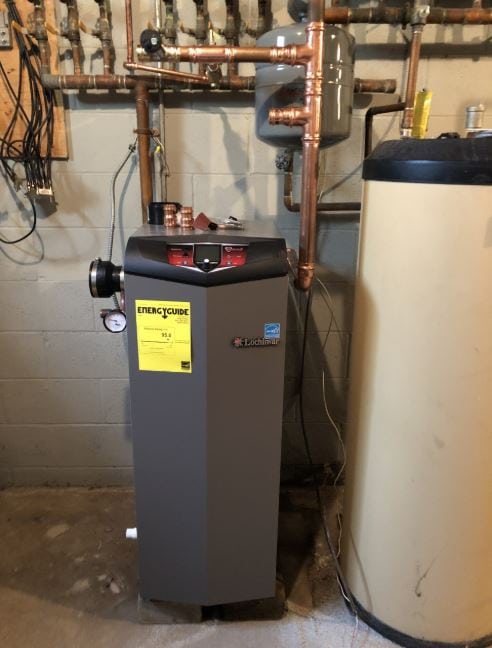 We mentioned how heaters have become more energy-efficient over the years. We can measure this with AFUE — Annual Fuel Utilization Efficiency — ratings.
That's a measure of how much fuel gets lost through exhaust versus how much gets used for heat. The higher the rating, the less fuel gets wasted.
The old boiler had an AFUE rating of around 70 percent. It wasted nearly a third of the fuel it used. Our homeowner's new furnace has a 95-percent AFUE rating. It barely loses any resources.
Low-Interest Financing
The conversion itself isn't cheap. But, our homeowners found a way to make the $11,000 price tag — that's the unit plus running the line — much easier to manage.

Thanks to a High-Efficiency Equipment Loan from South Jersey Gas, they'll pay no interest over seven years for the total cost. It adds up to around just $130 per month.
Rebate on New Equipment
Finally, our homeowners got a rebate from the New Jersey Clean Energy Program for installing high-efficiency equipment.
Thanks to this incentive, they knocked another $300 off their total bill.

Adding Up the Savings
There was no way around making a significant investment in a new HVAC system. Eventually, even the best units wear out.
But, by choosing a high-efficiency unit and making the most of the financial incentives, our homeowners in Marmora, NJ, will pay less month-to-month than they would have if they went with a comparable replacement.
If you're looking to make the most of a much-needed HVAC system replacement, call or email us here at Broadley's. Starting with a free consultation, we'll make sure you save as much as possible with a new heater.