R22 Freon Phaseout: Do I Need a New AC in New Jersey? [2021]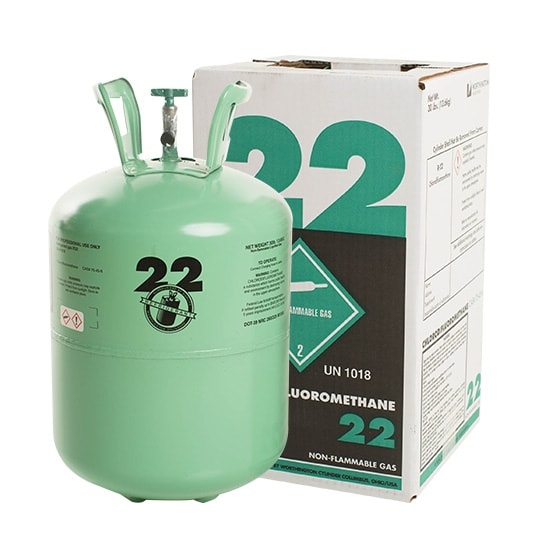 If your central air is more than ten years old and has a significant coolant leak, you may need a new air conditioner for your home or business in New Jersey. That's because R22, the coolant those older systems used, is discontinued.
Over the last few decades, AC manufacturers phased out R22 Freon and replaced it with R410A. Today, no one makes R22 anymore. And, you can't use one coolant in a system designed for the other. As a result, many older systems are now beyond repair.
Broadley's updated this article in June of 2021 with information from the EPA and our in-house techs. We'll let you know:
Why And When R22 Was Discontinued
How To Know If Your AC Uses R22
When You Need To Replace Vs. Repair Your Air Conditioner
How To Avoid An Air Conditioner Replacement This Summer
Air Conditioner Service And Repair In South Jersey
But for now, the bottom line is: don't wait to call your HVAC company if your AC shows any signs of a problem! If you purchased it before 2010, you want to address even a minor issue right away. Otherwise, if it gets worse, we may not be able to repair the system at all.
Read More: Why Is My Air Conditioner Not Cooling The House?
Broadley's has handled air conditioner repair and replacements in Marmora, Avalon, Ocean City, Upper Township, and other towns in Cape May and Atlantic counties for more than 100 years.
Click below or call us at (609) 390-3907 with any concerns you have about the HVAC system in your home.
Why And When R22 Was Discontinued
You've likely heard by now about the R22, or freon, phaseout. You may have also heard some incorrect, or at least distorted, information about what that means for your home cooling system.
The government has been slowly phasing out freon as the coolant in central air conditioners due to its adverse effects on the environment. Here's the timeline:
Starting in 1996, manufacturers used either R22 or R410A. Both were in production.
Starting in 2010, the EPA required all new ACs to use R410A.
Also in 2010, the production of R22 began tapering off.
In 2020, by law, all R22 production in the U.S. ceased, and no company can import it.
Today, there's still R22 around, but it's much more expensive than R410A.
We've seen and heard all sorts of predictions, warnings, and even misinformation and dishonest sales tactics throughout this process. Two key takeaways are:
You do not have to replace a working AC just because it uses R22
R22 is still available, but in limited quantities, and it's very expensive.
Talk To Someone About Replacing Your Freon Based AC
How To Know If Your AC Uses R22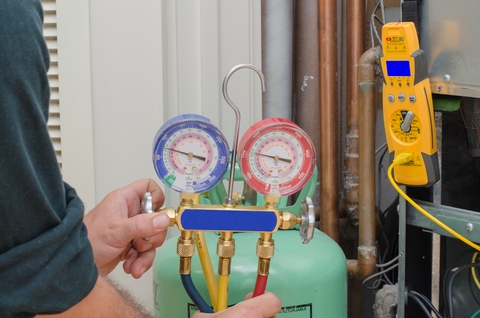 Four ways to tell if your AC uses R22 are:
Check the manufacturing date
Check the installation date
Look up manufacturer specifications
Check with your HVAC contractor
If you installed your AC after 2010, it definitely uses R410A, and you have nothing to worry about.
If it was sold or installed between 1996 and 2009, it could use R22 or R410A. You'll need to keep looking.
If you installed it before 1996, you've done a great job maintaining it! But, it uses R22.
If the dates don't help, look up the model online or call the manufacturer. You should find a nameplate on the unit to give you that information.
Finally, if you've gotten regular service, check with your HVAC contractor. They should have a record based on their previous work with your system.
When You Need To Replace Vs. Repair Your Air Conditioner
If your old AC is still working, you don't have to replace it. If there's a problem, you can likely still have it repaired as long as there's no coolant leak. However, it's almost certainly not worth fixing if you have a frozen line because you'll need an expensive R22 recharge.
We often recommend replacement if a system is more than a decade old and has any sort of significant problem. The cost to fix it probably is not worth it when you'll need a new system in a year or two anyway.
But, leaks are a different story. Let's run through some numbers:
The average residential AC holds about eight pounds of refrigerant. If there's no problem with the system, you'll never need a recharge.
Currently, R22 costs about $180 a pound. The price has risen steadily over the past decade. By contrast, R410A is only around $80 per pound.
In some rare cases, it's worth it to "top off" a tiny leak. But that's only if you've lost less than two pounds of coolant.
We may be able to recharge that small amount just to get you through the rest of the current season. But don't expect the system to make it through the following summer. Instead, start considering a replacement in the fall (there are benefits to off-season installations!).
But, if you notice freezing on the lines outside or near your furnace inside, you've got a leak.
Even if we can patch the leak, we have to recover all the remaining R22 and then do a full recharge. The R22 coolant alone costs well over a thousand dollars at that point. You're much better off investing that money in a new system that works better and uses less energy. 
Electric AC Systems From Broadley's
How To Avoid An Air Conditioner Replacement This Summer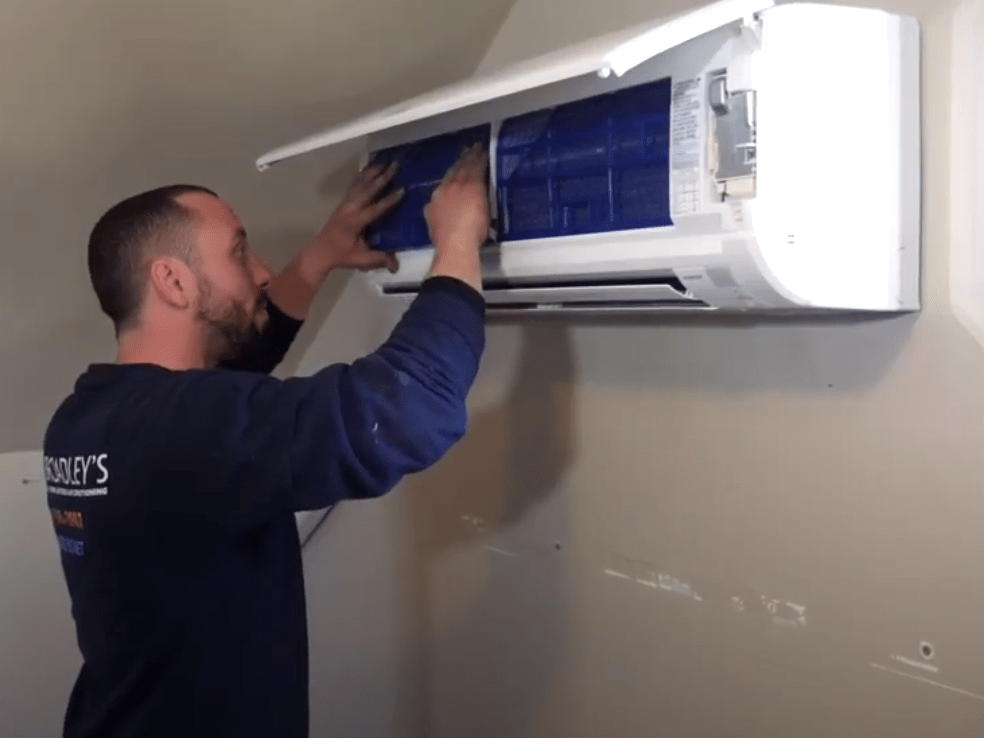 If your air conditioner is more than a decade old, then the best way to avoid needing to replace it this summer is by getting a tune-up and inspection before anything goes wrong.
Annual maintenance is essential for any HVAC system. Think of it like getting the oil changed on your car to ensure it runs well for years to come. With heating and cooling, a tune-up is fast, easy, and inexpensive.
Read More: Keep Your Shore Home Safe This Winter With AN HVAC Maintenance Contract
With a single phone call, you can get a tech to inspect your entire system. They'll clean it, check all the connections, and replace anything that's worn out or broken.
It takes about an hour and costs around $100. For older systems, this is critical. Catching a small problem before it causes a leak can buy you an extra season or two.
Air Conditioner Service And Repair In South Jersey
Broadley's has served South Jersey towns from Cape May up through Atlantic County for more than a century. You can call us any time for air conditioner service or repair. We're also available 24/7 for emergency service.