How Replacing Your Air Conditioner Can Save You Money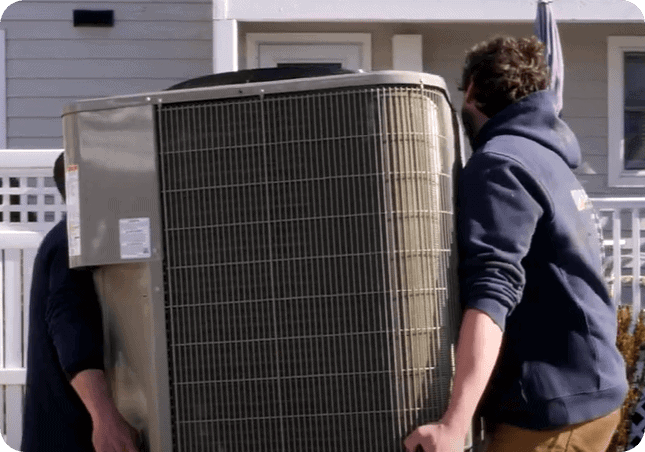 How You Can Save Money By Replacing Your Central Air Conditioning
Most people don't think about replacing their central air conditioner until the one in their home is on its last legs or has broken down for good.
It seems you'll get the most bang for your buck by going for as many summers as possible before spending money on a new one. But, after a while, the math doesn't work out that way anymore.
And, that "while" may not be as long as you think.
Replacing an air conditioner that's more than ten years old can save you money in the long run — even if the one you have now is still in good condition.
And, there's more than just the money: You can also get a comfort upgrade and peace of mind.
So, if you're wondering if your cooling costs too much, you're in the right place! You'll learn more about how and why a new AC can save you money. And, if you run into any questions along the way or want to learn more about the options for your South Jersey home, contact Broadley's today for a free consultation!
We've served Cape May and Atlantic counties for more than a century and are ready to help.
Related: Why Fall Is The Best Time To Replace Your HVAC System
Energy Efficiency In New Air Conditioners
Just like cell phones, laptops, and other electronics have gotten faster and less expensive over the last few decades, air conditioners today perform just as well (or better) than those on the market ten years ago.
But, they use less energy to do it, which means you pay less on your electric bill. And, in some cases, that could mean spending less overall. That's thanks in large part to three factors:
Even if you've kept your central air in perfect condition for the last ten years, it still wouldn't be as efficient as one you could buy today. And you might even pay less than you expect upfront.
Federal Guidelines
The U.S. Department of Energy has been setting "minimum efficiency standards" for new HVAC equipment since 1987. For air conditioners, that means the models must use less than a certain amount of electricity without sacrificing performance.
The most recent standards came out in 2015, and before that, we saw another big jump in 2006.
So, if you installed your current air conditioner before 2015, and especially before 2006, anything you buy today will use less energy than the one you have.
Technology Improvements
Along with keeping up with DOE guidelines, new models also feature upgrades you won't find in older units.
ECM Vs. PSC Motors
One of the most significant leaps in technology was going from old PSC (permanent split capacitor) motors to ECM (electronically commutated motor), which are up to 30 percent more efficient.
The difference between them is that PSC motors only work at one speed. So, no matter how much cooling or heating you need, you always get the same amount of power from your system.
On the other hand, ECM motors can run at a slower speed while using less energy. It maintains a more consistent temperature, which requires less electricity than turning on and off more often when the temperature drifts.
Utility Company Rebates
In South Jersey, Atlantic City Electric and PSE&G offer rebates to homeowners who install new HVAC equipment that exceeds the current minimum energy efficiency standards.
You'll find similar offers with almost every electric utility in the country now, but the rates vary.
This serves as an incentive to invest in more efficient equipment that will save you money every month. It also makes purchasing a new system more affordable.
It's hard to believe your utility will give you money to use less of their product. But, they do it for two reasons. The first is that they're mandated to do so. Second, it reduces stress on the electrical grid, saving them money on maintenance and repairs.
Whatever the reason, as the consumer, you make out on the deal when you install a new air conditioner.
Upgrades And More Options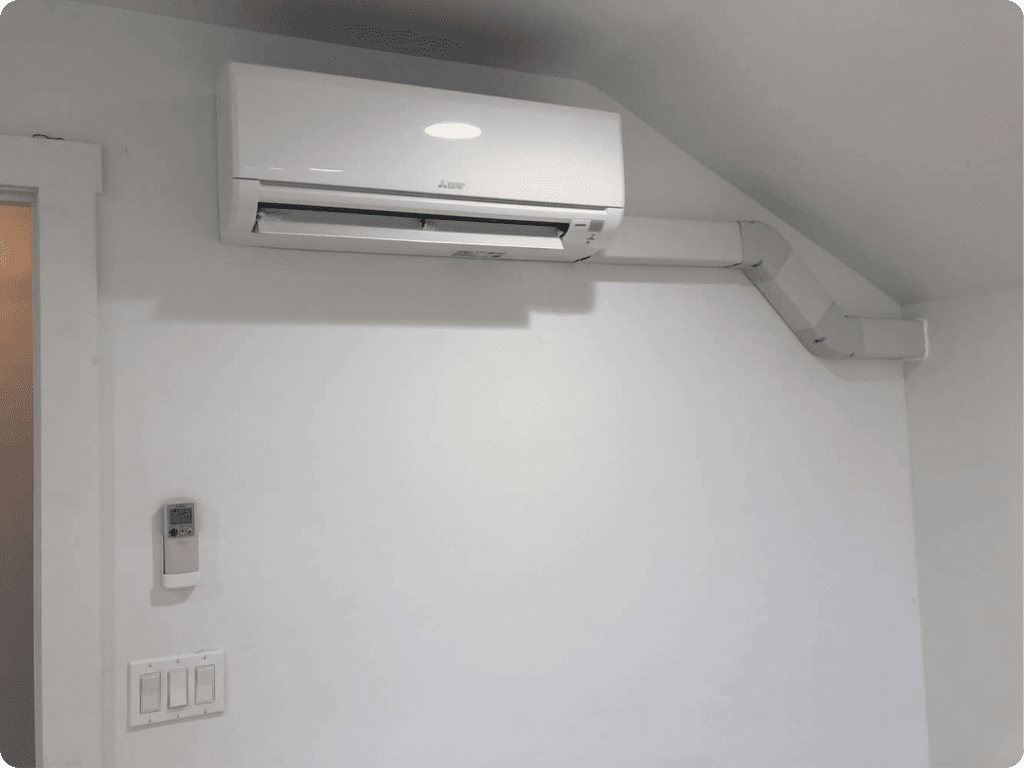 For the most part, we've talked about saving money when you buy a new model that's about the same as your old AC. But, if you're in the market for an upgrade, you can make a slightly more significant investment at installation time that will pay you back later.
The more efficient a system is, the more you pay upfront. But, the less you'll pay on your bills over time. Eventually, you'll more than make up for the extra money you spent initially.
Along with higher efficiency, you can also consider models with variable-speed motors. Like ECM motors, they run at more than one speed. But, these models have more flexibility that allows for more cost-savings (and better comfort).
Related: High-Efficiency Upgrades For A Home With Old Heating And Cooling
More Benefits Of Replacing Your AC While It's Still Working
Most air conditioners last between 15 and 20 years. If you keep up with annual tune-ups, you're more likely to hit that two-decade mark. But, like any machine, it will wear down eventually.
So, along with saving money a newer, more efficient model, here are the other benefits of replacing your AC while it's still working:
Better Energy Efficiency
Better Cooling
Fewer Breakdowns
New Warranty
Related: Four Signs It's Time To Replace Your Central Air
Better Energy Efficiency
After ten years or so, your AC won't work as efficiently as when you bought it. So, the difference between its current energy usage and how much electricity you'll use with a new one is even greater than the specs for each model.
Better Cooling
Along with losing efficiency, older systems just don't work as well as they used to. If you notice hot spots and more humidity in the house, that's why. Even going with a new model that's comparable to what you have now will feel like a comfort upgrade.
Case Study: Multi-Zone HVAC Keeps All Three Floors Comfortable In Ocean City, NJ
Fewer Breakdowns
Older models cost more to run — and more to fix! If you're calling more often for repairs, the money you're spending to keep your current system running could be money you're putting toward a new one that won't give you all those problems.
New Warranty
A new AC means a new warranty! Most manufacturer guarantees expire after ten years. Some in as little as five. After that, you're paying full price whenever something goes wrong, even if it's a problem from the factory. But, a new unit is covered for up to a decade, which means even less you'll spend on service and repairs.
AC Replacement In Marmora, NJ
If it's time to start considering a new cooling system for your south Jersey home, it's time to call us here at Broadley's! We've been doing AC replacement in Marmora, NJ and across the regions for more than a century. Starting with a free consultation, we'll help you decide if it's time for a new model and which options are right for you. Click below or call us at (609) 390-3907.