Winterization Tips For Vacation Homes Near Ocean City, NJ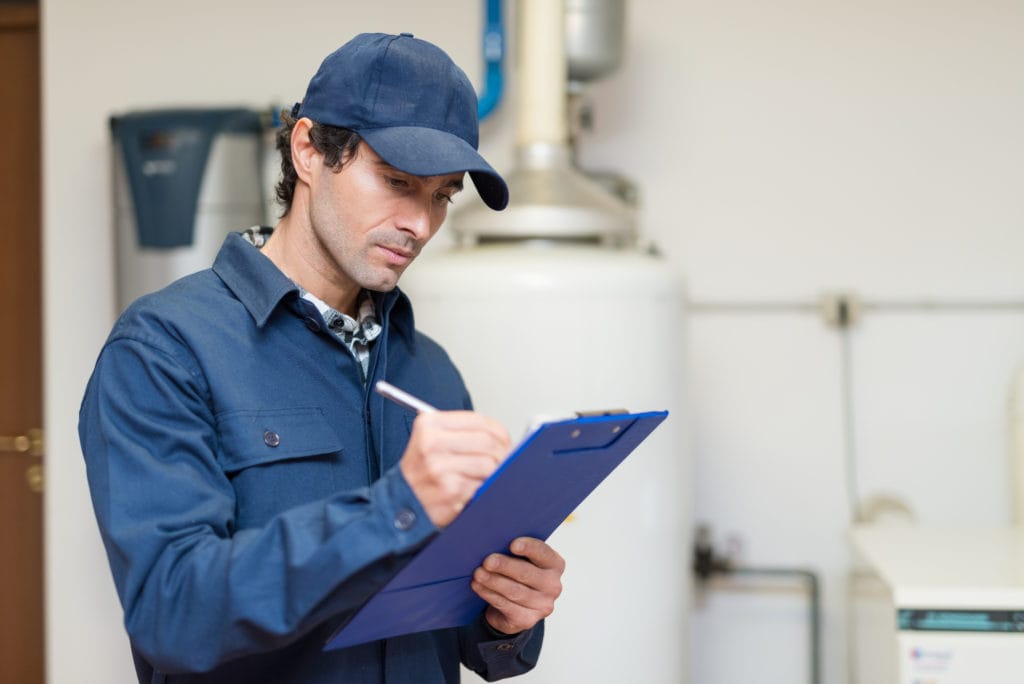 Just because you've closed up your vacation home for the season doesn't mean you should forget about it until the spring! A lot can go wrong during the winter months, or in general, if you leave your home for an extended period of time.
One of the biggest problems for vacation homes is a pipe bursting because they froze over and ice built up inside them. If that happens, you'll have dozens of gallons of water pouring into your house every minute.
And, if you're not there to catch, the house could be ruined within a day. It sounds like an exaggeration, but we've seen it happen:
One of our techs here at Broadley's took that photo at a house near Ocean City, NJ. The pipe burst, no one was home, and the entire home flooded. When a window broke, the cold air got in, and the water iced over.
The house had to be condemned.
Fortunately, these kinds of problems are avoidable if you winterize your home and plumbing system. Most people know to shut off the water to keep the pipes from freezing. But that's just the start.
That's why we've put together a checklist for your vacation home. And, we offer winterization service for homes in Cape May and Atlantic Counties. If you have any questions or want a professional to handle the winterizing process for peace of mind, give us a call!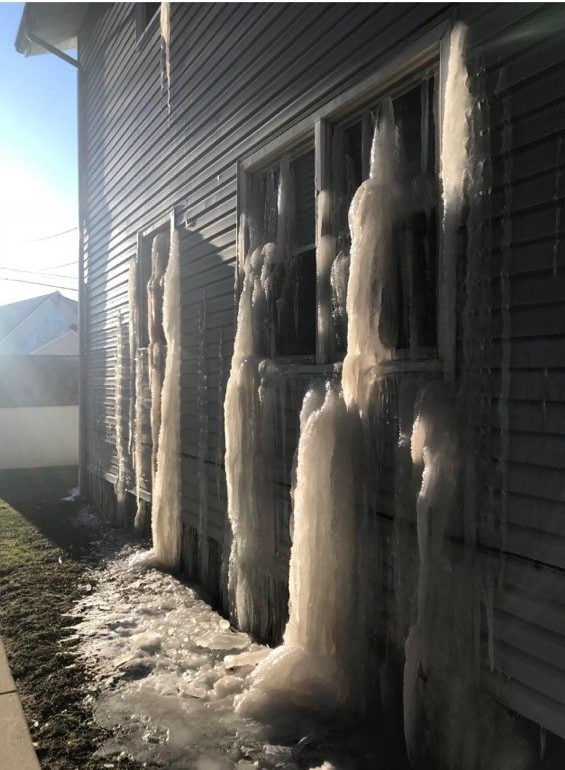 Contact Us About Winterizing Your Home
Top Winter Problems On The Jersey Shore
The three big problems you have to worry about when it comes to your Jersey shore house over the winter are:
No Heat
Frozen Pipes
Small Leaks
No Heat
Leave your heater on and set the thermostat to at least 60 degrees, even when no one's in the house.
That's too chilly for most people to feel comfortable. But, it's just enough to prevent damage from cold weather in your home. And, the biggest problem you want to avoid is …
Frozen Pipes
This is a big threat if no one will be in your house during the winter. It's also the big reason why you need to keep the heat on.
Here's what happens: If it gets too cold in the house, the water in the pipes freeze. Then, water still coming into the house builds up behind it.
When there's too much pressure, the pipe will burst. And, all that water coming on — dozens of gallons every minute — will collect inside your home. It can cause thousands of dollars in damage in under an hour.
Small Leaks
While not as severe as a rupture, a small leak can get much worse over time. If you're in the house, you'll probably notice water collecting somewhere.
But, if no one's there for months at a time, you can end up with significant buildup and damage.
Winterization Checklist For Vacation Homes
Here's the winterization checklist Broadley's uses for South Jersey homes:
Water Shut Off
Disconnect Hoses
Add Antifreeze To Plumbing
Install Hose Bib Covers
Blow Out Drain Lines
Water Shut Off
The first thing to do is turn off the water coming into your home. With no water supply, there's nothing in the pipes that could freeze. It also prevents flooding if there's a leak or rupture in a pipe, hose, or appliance somewhere.
You may notice even a small leak in the house when you're home. But, once you leave for a few months, it can get much worse.
Blow Out Drain Lines
After making sure there's no water coming into the house, remove any water that's still in there. That water can also lead to frozen pipes. You'll do this by blowing out the drain lines and bleeding the water pipes.
And, if you still have dozens of gallons of water throughout the house, it can come pouring out if there's a rupture.
Add Antifreeze To Plumbing
The final step to protecting your pipes is adding non-toxic antifreeze to sinks, dishwashers, showers, toilets, and drains.
Even after you blow out the drain pipes and bleed the lines, there's still some moisture left over. It prevents pipes and porcelain from freezing and cracking over the winter.
And, remember to use a non-toxic solution so there's no problem when you turn the water back on.
Disconnect Hoses
Moving outside, make sure to disconnect your hoses. Once again, you're preventing any water or extra moisture from getting into the house or otherwise causing damage.
It also protects the house itself: You'll prevent excess wear and tear on or under the siding, or even cracks in brickwork, by preventing that water from building up and freezing over.
Install Hose Bib Covers
A bib cover goes over the opening where you attach a hose to the spigot outside your house. The cover keeps the line warm and dry through the cold weather.
Make sure to install one over every outdoor faucet and fixture.
Wi-fi Thermostats For Vacation Homes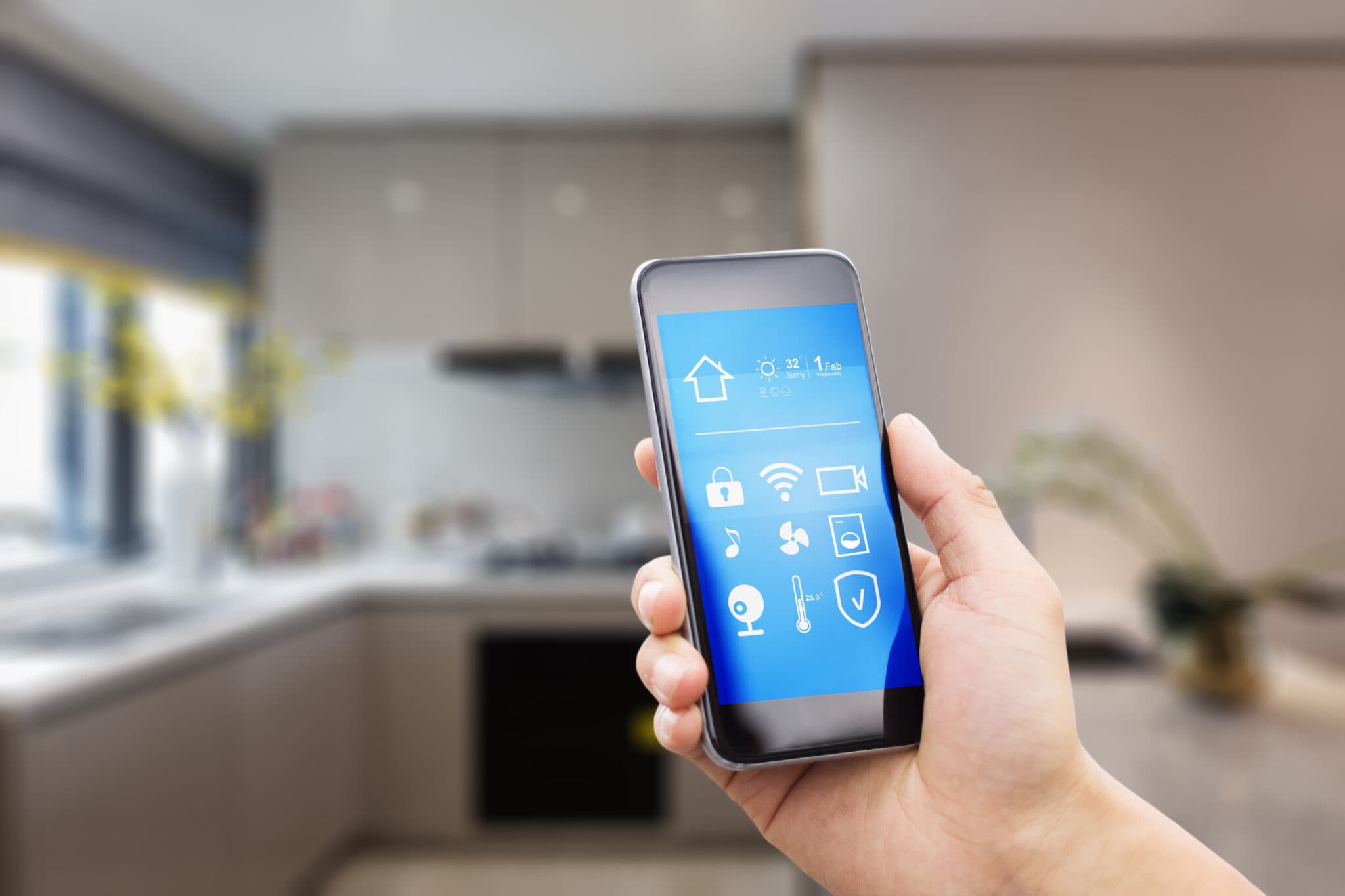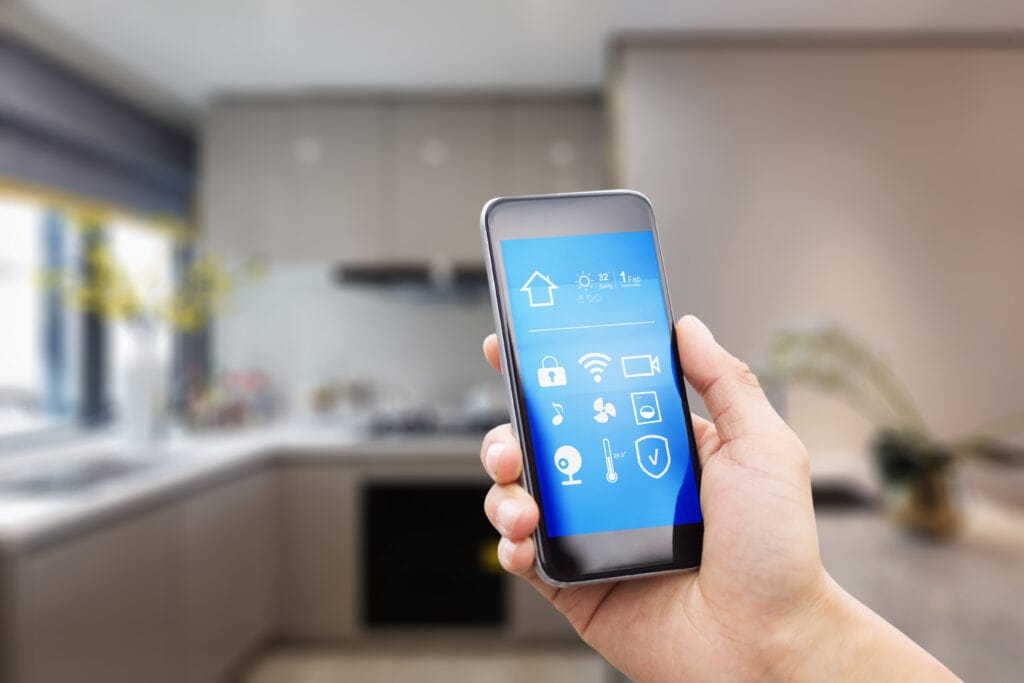 Now that your home is ready for winter, you want to make sure everything stays the way it should. And, if you're not there, you need a way to monitor things. That's where a wi-fi thermostat comes in.
These newer devices do much more than regulate the temperature in your house. You can also connect them to any of your smart devices and get updates any time, anywhere, as long as you have an internet connection.
This feature is especially useful if there's a sudden cold snap or warm spell, and you need to change the temperature. But even more important is getting an alert if something goes wrong.
But, the more significant advantage here is that it alerts you if something goes wrong.
A broken window or furnace problem causes a sudden change in temperature or a spike in energy usage. When this happens, the thermostat sends you an alert.
And, if you're already set up with Broadley's, we can swing by and check out the property right away.
Wifi Thermostats From Broadley's
Winterization And Heater Tune-Ups In Ocean City, NJ
Getting a heater tune-up for the winter is essential for every home. And, for a vacation home, it's added peace of mind for the winter — and lower energy bills as well!
With a tune-up, we look over your heating system for any problems. We clean it out, lubricate all the moving parts, and replace any worn or broken components.
You significantly reduce the risk of a breakdown once your heater is working its hardest. And, you'll pay less for gas or electricity when everything's running efficiently.
Once your home in Ocean City, NJ (or anywhere in Cape May or Atlantic County) is winterized and your heater's tuned up and connected to a wi-fi thermostat, everything's set till next spring. And, if you do get an alert that something's up, give Broadley's a call! We'll get over there right away and fix any problems.